ALYI Share Price Consolidation


Post# of 107
Posted On: 05/30/2018 10:56:38 AM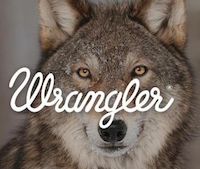 ALYI Share Price Consolidation Building Toward Potential Breakout On News
New York, NY – May 30, 2018 – Alternet Systems, Inc. (USOTC: ALYI) recent trading displays multiple technical signals indicating strength behind the current PPS. The ALYI share price has seen a 100% increase over the last month followed by two weeks of steady trading at the current level. The share price consolidation slightly below recent highs could be a good entry point for a potential breakout on any of a number of anticipated news triggers. Recent analyst research has rated ALYI a "speculative-buy" with a target PPS of $0.09. ALYI has an electric motorcycle pilot in process and forthcoming news on the pilot progress could trigger a PPS breakout. ALYI has also announced an upcoming shareholder dividend and progress on the dividend could also trigger a PPS breakout. ALYI continues to make business development progress in the defense sector with its first revenue having been recently reported and an announcement on a defense sector milestone could be trigger a PPS breakout.
The cannabis sector is getting attention these days with big valuations for cannabis companies with business strategies tapping into Canadian recreational legalization. Cannabis companies making the news include Canopy Growth (CGC), Cannabis Science (CBIS) and HEMP (HEMP).
Disclaimer/Safe Harbor:
This news release contains forward-looking statements within the meaning of the Securities Litigation Reform Act. The statements reflect the Company's current views with respect to future events that involve risks and uncertainties. Among others, these risks include the expectation that any of the companies mentioned herein will achieve significant sales, the failure to meet schedule or performance requirements of the companies' contracts, the companies' liquidity position, the companies' ability to obtain new contracts, the emergence of competitors with greater financial resources and the impact of competitive pricing. In the light of these uncertainties, the forward-looking events referred to in this release might not occur.
Source: www.nextbigticker.com

(0)

(0)



Alternet Systems Inc (ALYI) Stock Message Board Recent Posts
whytestocks: $ALYI News Article - ALYI - Alternet Systems Expands Electric Vehicle Reach To $24 Billion Electric

znewcar1: 18.21% v12,423,030 c.040900 f116,724,295 H.046 then S.038 looking strong

znewcar1: 46.05% v30,546,486 c.034760 f116,724,295 HOD.04

znewcar1: Hemp G-d gift to energy storage and more!!!

PoemStone: $ALYI I got in at $.0368 I think it was yesterday Holding and watching right now. They mentio

znewcar1: 146.11% v81,767,381 c.066450 f116,724,295 Big morning vol that just kept coming!!! with news of 1.5M

znewcar1: 36.71% v15,268,424 c.027000 f116,724,295 hod.0394 bounced short of 10 10dma looking strong

znewcar1: 45.15% v25,135,353 c.029900 f116,724,295 Nice recovery HOD.0319 bounced off .022 finished strong

znewcar1: 58.46% v13,157,140 c.020600 f116,724,295 late morning vol came in

znewcar1: 41.30% v6,512,517 c.0130 f116,724,295 Hopeful you were able to wait this one out!




---