ALYI Confirms Dividend Distribution Plans Alte


Post# of 109
Posted On: 05/29/2018 12:19:02 PM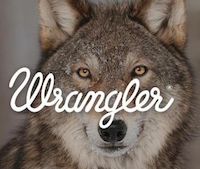 ALYI Confirms Dividend Distribution Plans
Alternet Systems Confirms Dividend Distribution Plans
DALLAS, TX / ACCESSWIRE / May 29, 2018 / Alternet Systems, Inc. (OTC PINK: ALYI) today confirmed plans for an upcoming dividend distribution. The dividend distribution plans were featured in the recent Goldman Small Cap Research report on the company. Management confirms that legal counsel has been engaged to initiate an independent stock listing of Alternet's new ReVolt Electric Motorbike subsidiary to include a dividend distribution of stock from the independent listing to the shareholders of Alternet. The company intends to release specifics on the independent listing and dividend distribution this July.
Randell Torno, Company CEO, is on record saying, "The company's strategy is to develop multiple subsidiaries that apply Alternet's portfolio of lithium technologies in specific commercial applications. ReVolt is just the first. With an independent listing, the subsidiary can independently leverage its own capital to raise the necessary funds to develop a specific application of Alternet's portfolio of lithium technologies. Shareholders can benefit from this strategy through one, the increased value of the portfolio of lithium technologies; two, the royalty revenue paid by the subsidiaries to Alternet, and three, the dividends paid to Alternet shareholders by the independently listed subsidiaries. The recent Goldman Small Cap Research report does a good job explaining the independent listing strategy in even more detail. The report can be found on Alternet's website."
For more information, please visit: www.LithiumIP.com
Alternet Systems, Inc. Disclosures:
Disclaimer/Safe Harbor: This news release contains forward-looking statements within the meaning of the Securities Litigation Reform Act. The statements reflect the Company's current views with respect to future events that involve risks and uncertainties. Among others, these risks include the expectation that any of the companies mentioned herein will achieve significant sales, the failure to meet schedule or performance requirements of the companies' contracts, the companies' liquidity position, the companies' ability to obtain new contracts, the emergence of competitors with greater financial resources and the impact of competitive pricing. In the light of these uncertainties, the forward-looking events referred to in this release might not occur.
Alternet Systems, Inc. Contact:
Randell Torno
info@lithiumip.com
1-800-713-0297
https://www.otc-alyi.com/contact/
SOURCE: Alternet Systems, Inc.
https://finance.yahoo.com/news/alternet-syste...00771.html

(0)

(0)
Alternet Systems Inc (ALYI) Stock Research Links



---