They used to be called "jumpolines" until my X j


Post# of 5246
Posted On: 02/03/2018 10:40:31 AM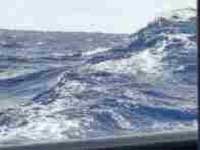 They used to be called "jumpolines"
until my X jumped on one in 1972.

I went shopping for cherries and a microphone...
- bought a bing bought a boom.

"I stand corrected,"
said the man in his orthopedic shoes.

Curious why everyone talks about « a shoe » when sneezing,
it's not fair to gloves.

Every time I hear the phrase "that's the spirit!"
I imagine someone picking a ghost out of a lineup.

My dream job is to be a bed tester.

Neil Diamond used to be called Neil Coal...
until the pressure got to him.

Tequila, Schnapps, Sambuca ...
I'm calling the shots!

I saw a job request for a male porno star,
I bet the competition is really stiff.

I got thrown out of a strip club last night for using monopoly money. Hey, why should I pay real money to see fake tits?

Just renewed my subscription to Playboy for married men.
Every month, the centerfold is the same woman.

(1)

(0)
---