Licensed medical cannabis farm in Oregon and Calif


Post# of 8
Posted On: 01/22/2018 8:35:33 AM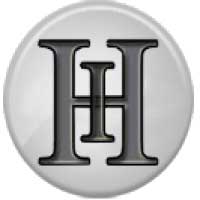 Licensed medical cannabis farm in Oregon and California research garden. Yes, with these resources in the back, Queensland Bauxite has recruited a well-known expert to join the team. It`s John Easterling, married to Olivia Newton-John and shares her passion in supporting the growth of the Olivia Newton-John Cancer Wellness and Research Centre in Melbourne.


It was in Sydney the 18 of january the statement was announced;
"I am delighted and proud on behalf of the Board of Queensland Bauxite Limited to inform our shareholders that Mr John Easterling has agreed to join the board of our Cannabis subsidiary Medical Cannabis Limited."


John comes with a wealth of experience in developing therapeutical products from plants, which includes many years of experience in medical Cannabis cultivation and products. John is a big advocate for legislation reform in Australia to allow wider access to medical cannabis. He has met on numerous occasions with influential government officials on both sides of parliament, both the Prime Minister and members of the Coalition government.


The Board believes that the addition of Mr Easterling and his experience, knowledge and contacts to the team of MCL, will add enormous value and assistance to MCL, to ensure that it continues to be the leading medical Cannabis and hemp company in Australia as the industry continues to open up to the massive local and global market opportunities.




(0)

(0)
---
Robert