Ability to execute - that is a key question; when


Post# of 8
Posted On: 01/21/2018 7:54:47 AM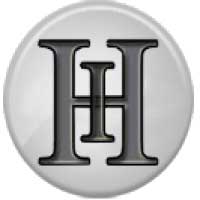 Ability to execute - that is a key question; when to consider the opportunity and looking at risk/reward ratio, we all have our way to evaluate a stock investment. This community gives us a chance to find stocks - and learn from each other.
QBL; how shall one look at a mining company turn to medical marijuana ? I found out, they are not the first. The Feldmans (management) was approached by Canntab Therapeutics Limited ("Canntab") of Toronto, Ontario, Canada. Reason ? See below.
They have -" The company also pursues additional investment opportunities, and has acquired a 55% shareholding in Medical Cannabis Limited, an Australian leader in the hemp and Cannabis industries." (3 entities working as one, with cross ownership)
Some businesses within the cannabis industry, have started out with other ideas. When so this gigantic business is growing fast, they adapt and "catch the moment" when they see the good opportunity. QBL investment in Medical Cannabis Ltd, paved the way to get this serious offer from respected canadian Canntab Therapeutics.
Some plus; they are globally oriented, with Australia as home base/market. Connected with the canadian market threw there JV, will help growth/value and add know-how to the company.
The connection to Israel is also of importance in the story, as it is the leader in cannabis scientific knowledge and experience.
The questions; how well are they to be able; execute from seed to product to sales ? What are there masterplan with the hemp, cannabis and bauxite in the long run ? To get the "big money" from investors, they must continue work on explaining the businessmodel.
Conclusion; there is a exciting chance now, I want to see how they can get it be offically cleared as cutting edge products - and communicate it within the industry. Investors and other customers must know QBL master the regulatory framework. Get full pharma-grade approval (eventually) on a global scale, then we sit on first row.
Read More:
https://investorshangout.com/post/view?id=491...z54p5kmWmR

(0)

(0)
---
Robert