Wash Sale Rule. Anyone trying to


Post# of 2726
Posted On: 12/07/2017 3:44:48 PM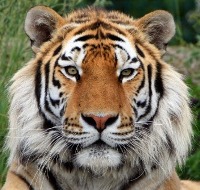 Wash Sale Rule. Anyone trying to sell $INCC at .0001 for a tax loss should be cognisant of the wash sale rule.
- The tax loss will not count if you bought INCC at any price within the last 30 days.
- The tax loss will not count if you buy INCC back at any price within the next 30 days.
The likelihood of INCC getting the .0001s bought out within 30 days and moving up is probably there in my opinion bearing in mind:
- Some long-term repeat traders of INCC won't have caught up yet if busy on other stocks.
- Multiple catalysts ahead including probable PRs on 2 x CBD product launches due in Dec.
- Q3 showed revenue of $1.5M in accounts receivable from just the first orders for products.
- OTC market off-the-bottom groups will look for anything with less than 500M on the ask in January / February with a view to moving it up in a period of 1>2 days. Examples every day of the week with the ask disappearing in minutes for now apparent reason.

(0)

(0)
---
"Per Ardua Ad Astra" - "Through Adversity To The Stars"

A very apposite motto for those who trade successfully in the OTC market..

All posts are my opinion - trade at your own risk.