The long-term, patient traders


Post# of 2756
Posted On: 12/07/2017 3:08:54 PM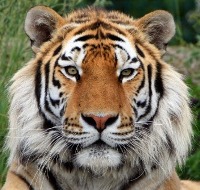 The long-term, patient traders of INCC will probably buy 50M > 100M at .0001 to trade on each surge throughout the remainder of 2017 and all of 2018.
I already have mine - picked up on the bid - half by long-term bidding and half by bidding just-in-time at the .0001 x .0001 point today.
I only got 20M at .0001 the last time the limited opportunity arose in Summer 2016 and could have sold many times that easily at various stable waypoints on the previous run to .0033 and back down to .0015 over 3 months - so I got a lot more this time.
There are many more catalysts going forward this time plus we will probably have the off-the-bottom groups - who have no interest in the actual company - probably making big 10M>50M buys as well to orchestrate quick runs in the .0001 > .0005 range at some point. That happened twice at the beginning of 2017.
Watch the scanner at all times if able or just keep up with my updates here if interested.
I won't necessarily be watching the .0001s count down in real time as I already have mine but I will update at the end of each day. My scanner is set to register all buys above 2M and all upticks so I will definitely spot the loading even when busy on other stocks.
Those that were initially panicking and trying to get out for a tax loss at .0001 have already stopped topping up the .0001 ask.
Highest seen earlier was 551M - now down to 451M after all the ask buying.

(0)

(0)
---
"Per Ardua Ad Astra" - "Through Adversity To The Stars"

A very apposite motto for those who trade successfully in the OTC market..

All posts are my opinion - trade at your own risk.