Only 2712 left at .3500 now - spread


Post# of 4603
Posted On: 12/06/2017 10:31:02 AM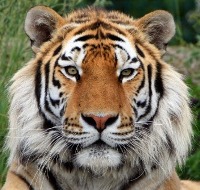 Only 2712 left at .3500 now - spread closed right up.
It has been obvious for several days that MMs MICA & ARCA alternate in trying to pick up shares on the bid for clients from the few impatient people who decide to leave.
They move up and close the spread when outbid by retail and they are forced to move the hold back ask up when they get hit across a few levels of ask with a 10K/20K/50K buy.
For instance, watch for someone to do a 20K buy at .4 to take out everything below at some point or 50K to take out the .4s as well and see where the next ask is above that (currently 2.0).
I also like that there is only 1 x MM at each ask price point.

(0)

(0)
---
"Per Ardua Ad Astra" - "Through Adversity To The Stars"

A very apposite motto for those who trade successfully in the OTC market..

All posts are my opinion - trade at your own risk.