Trading Update & Year End Considerations


Post# of 4601
Posted On: 12/05/2017 6:38:21 PM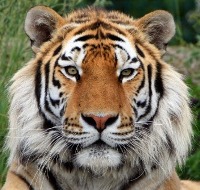 Trading Update & Year End Considerations - December 5.
Post reverse merger and reverse split proceeding according to plan.
Has held 100%>370% par the entire time since reactivated (based on .0001 entry which only a few got at the very last minute - .0002 was the level most savvy traders bought at after the reverse split was announced to get their share count up).
When one or two inexperienced traders occasionally undercut the ask for typically a 50% gain from a former .0002 cost basis, subsequent buys taking out that level through to a higher level are typically being made with buy sizes 2 > 5 x the previous sell. For instance, someone sells 2K>4K - person hitting ask buys 4K > 20K.
For those on E*Trade, the true cost basis of pre-r/s shares held / converted post r/s is not shown by default but can be requested - it is not the amount shown in Positions which is of course just the post r/s qty x current price as a positive. Failure to get this amended may result in excess profits being booked for tax on the Form 1099 as the cost basis is shown as "Unknown" when actually sellers may have incurred a loss and worse still have a wash sale if they buy back later and not have the loss counted.
I was on "free" shares anyway by a factor of 3:1 (ie banked profits on CRTC 2014>2017 3 times the cost basis of shares still held) but I requested my full breakdown to plan future profit taking strategy strategy in the $0.5 to $10 price range for next year.
For those that might be inclined to sell at year end, remember the wash trade rule. Put simply, if you buy shares 30 days prior to a sell or buy back 30 days after a sell the tax loss will not be applied. This is important to know and consider when stocks start running up next year. Nobody should be selling DGWR for a loss now.
It is a real company with nationwide expansion plans, has secured funding for acquisitions, and has already completed one out of three acquisitions (CARE) that were / are being negotiated.

(0)

(0)
---
"Per Ardua Ad Astra" - "Through Adversity To The Stars"

A very apposite motto for those who trade successfully in the OTC market..

All posts are my opinion - trade at your own risk.