From the SEC: Eligibility Requirements Regulation


Post# of 25573
Posted On: 12/03/2017 10:19:55 PM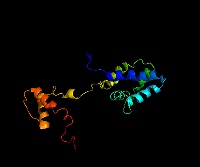 From the SEC:
Eligibility Requirements
Regulation A+ is available to companies organized and operating in the United States and Canada.
The following issuers are not eligible for a Regulation A+ offering:
Companies currently subject to the reporting requirements of the Exchange Act;
Investment companies registered or required to be registered under the Investment Company Act of 1940, including BDC's;
Blank check companies, which are companies that have no specific business plan or purpose or whose business plan and purpose is to engage in a merger or acquisition with an unidentified target; however, shell companies are not prohibited, unless such shell company is also a blank check company. A shell company is a company that has no or nominal operations; and either no or nominal assets, assets consisting of cash and cash equivalents; or assets consisting of any amount of cash and cash equivalents and nominal other assets. Accordingly, a start-up business or minimally operating business may utilize Regulation A+;
Issuers seeking to offer and sell asset-backed securities or fractional undivided interests in oil, gas or other mineral rights;
Issuers that have been subject to any order of the SEC under Exchange Act Section 12(j) denying, suspending or revoking registration, entered within the past five years;
Issuers that became subject to Exchange Act reporting requirements, such as through a Tier 2 offering, and did not file required ongoing reports during the preceding two years; and
Issuers that are disqualified under the "bad actor" rules and, in particular, Rule 262 of Regulation A+.
A company will be considered to have its "principal place of business" in the U.S. or Canada for purposes of determination of Regulation A/A+ eligibility if its officers, partners, or managers primarily direct, control and coordinate the company's activities from the U.S. or Canada, even if the actual operations are located outside those countries.
A company that was once subject to the Exchange Act reporting obligations but suspended such reporting obligations by filing a Form 15 is eligible to utilize Regulation A/A+. A company that voluntarily files reports under the Exchange Act is not "subject to the Exchange Act reporting requirements" and therefore is eligible to rely on Regulation A/A+.
A wholly owned subsidiary of an Exchange Act reporting company parent is eligible to complete a Regulation A/A+ offering as long as the parent reporting company is not a guarantor or co-issuer of the securities being issued.
http://lawcast.com/2017/06/20/sec-issues-addi...ulation-a/
(circulating legislation reference)
https://www.lexology.com/library/detail.aspx?...a18c40ecab
('34 Act)
https://www.sec.gov/about/laws/sea34.pdf

(2)

(0)
---