MJTK, MYDX, & PLPL Marijuana Stocks are likely to


Post# of 88
Posted On: 12/02/2017 11:06:18 AM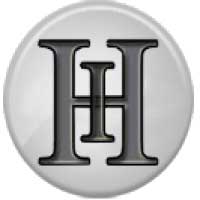 MJTK, MYDX, & PLPL
Marijuana Stocks are likely to explode any time in my opinion.
January 1st 2018
California Official Recreational is very close (less than 30 days away).
MyDx Inc
(MYDX)
: The website looks very professional. They have many products. When looking into the website I found, "MyDx™ is a portable analyzer that leverages over 2 generations of patented technology developed by the Jet Propulsion Laboratory and put to practical use by NASA. MyDx is engineered to act as an electronic nose that is able to detect molecules in vapor. When a sample is placed in the testing chamber of the MyDx, the sample will be analyzed using our gas flow over-the-sensor system that supports the chemical release process and exposes the chemicals that are present."
In my opinion this stocks is a good play approaching January 1st 2018 and it is very cheap. Share your opinion. Weekly Chart
Daily MYDX Chart
Cannasys Inc
(MJTK)
: The website look well organized and professional. They also have several products. Their involvement in Cannabis industry is very unique. Check their website. It is not possible to list all the info. Here is the lick:
http://www.cannasys.com/
Weekly Chart for MJTK:
Look at this daily MJTK Chart it stopped going down and created a solid base in my opinion:
Plandai Biotechnology Inc
(PLPL)
: The website is very well organized. They are involved in many things. I think the stock is very cheap compare to what it does. I do not think the stock price will stay at the level it is now for so long. Share your opinion. Looking at the weekly chart, I see a clear indication this stock is reversing. They are working with different countries on different projects. Check out the products and current projects fro their website,
http://www.plandaibiotech.com/products.html
Daily
Weekly
These are my opinions. Please share your opinions.

(1)

(0)
---
Marijuana Stocks Millionaire Club
Quote:

---

Timing is everything.

---