2017-Oct. highlights Fannie


Post# of 1559
Posted On: 11/30/2017 9:11:52 PM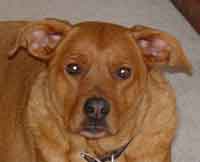 2017-Oct. highlights
Fannie Mae's Book of Business increased at a compound
annualized rate of 1.6 percent in October.
• The Conventional Single-Family Serious Delinquency Rate
remained flat in October. The Multifamily Serious Delinquency
Rate increased two basis points to 0.05 percent.
• Fannie Mae completed 7,293 loan modifications in October.
IMPORTANT NOTE:
Fannie Mae has been under conservatorship, with the Federal
Housing Finance Agency (FHFA) acting as conservator, since
September 6, 2008.

(0)

(0)
---