Loan Limits to Increase in 2018!!!


Post# of 1559
Posted On: 11/30/2017 5:39:51 PM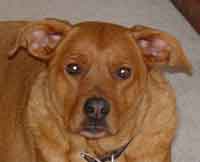 Loan Limits to Increase in 2018!!!
For the second year in a row, and the second time since 2006, the Federal Housing Finance Agency is increasing the conforming loan limits for Fannie and Freddie in 2018.
The FHFA on Tuesday, November 28, 2017, announced the maximum "conforming" loan size that can be sold to Fannie Mae and Freddie Mac in 2018 will be $453,100 for a single-family home in most parts of the country, a 6.8 percent increase from 2017's maximum loan size of $424,100. All but 71 counties (or county equivalents) will see a loan limit increase. The new limits are effective beginning January 1, 2018. Detailed information and updated resources, including the Loan Limit Look-Up Table, are available on Fannie Mae's Loan Limits Page.

(0)

(0)
---