In the rare earth element (REE) space, a couple of


Post# of 35
Posted On: 11/28/2017 11:16:35 AM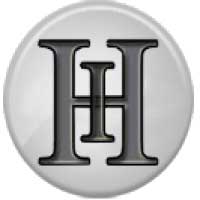 In the rare earth element (REE) space, a couple of points are difficult to overcome: experience and technology. You see, the economical extraction of materials which comprise only a fraction of the total ore is supremely challenging, and so relatively few people have ever actually achieved it to any significant degree.
Furthermore, many hopefuls have been dragged under by the tough metals markets of this last decade, and so only a handful of viable investment options remain intact, regardless of the surging prices of the requisite elements for permanent magnets, neodymium and praseodymium (NdPr).
Usefull reflection on a special topic; REM. So many have failed for various reasons, often the geo-chemical side who is well-known to be difficult and most experts are chinese. It`s intresting to hear Chinas former leader, Deng Xiaping; Saudi-Arabia got oil, we have rare earth metals.
So, it was early that the Chinese realised they had a treasure - they have many years of studying the topic. The global leaders realised they are dependent on the chinese export, even in the USA. Molycorp could not compete with the chinese prices and had to close.
This is the case with other attempts as well, if they got so far as production. Now... we got Peak Resources. They have a management team and board with experience in this special sector. Ex Molycorp and other companies within the industry.
Peak Resources can produce within the same pricerange as the chinese !
This is very nice, they got a few things to sort out yet, then the market will be aware and open. I look forward to good news in the next month, let`s hope we can take a step strong enough for the market to come running

(0)

(0)
---
Ulf53