When the official last permit comes, there will be


Post# of 35
Posted On: 11/23/2017 3:04:17 PM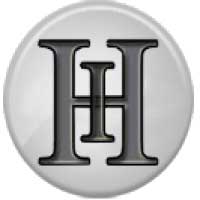 When the official last permit comes, there will be a huge surge on the stock. Peak got everything in place and is on the way in the conctruction phase. The permit is a formality to actually start producing.

I don`t see any reason why there should be any delays, considering they have worked togheter with the locals and government in all phases of the project.

One thing I wonder though, is the off-take agreements. They are working at this with there customers, but no deal is announced yet.


The sustained rise in prices for NdPr experienced in 2017 is perfect timing for Peak's Ngualla Project. Prices continue to climb amid predictions of a strong increase in demand for this critical raw material due to the increasing shift towards hybrid and electric vehicles by manufacturers. The mixed neodymium praseodymium oxide (NdPr) price was around US $41/kg when Peak announced the results of the BFS for Ngualla in April 2017, and while the BFS assumed a long-term price of US $85/kg, the NdPr price has increased over 100% since November 2016, and in mid-October 2017 was around US $71/kg.



The strong rise in the NdPr price is particularly important for Peak given that NdPr is Ngualla's main value driver, representing 90% of the project's estimated future revenue. The ore material will be separated in Teesside, England via a leach process since the area has access to cheap reagents and is a major port. Crucially, the savings made so far through optimisation of the project have lifted Ngualla far above expectations, and shareholders have recently responded with over US$5m successfully raised to fund further works in the area. Peak's share price has gained 50% over the last month, and I expect this to surge dramatically when the government of Tanzania comes back with approval. Tick tock.

(0)

(0)
---
Ulf53