NetworkNewsBreaks – Global Payout,


Post# of 177
Posted On: 11/09/2017 7:10:44 PM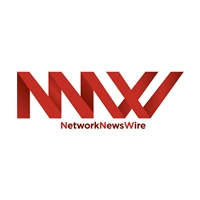 NetworkNewsBreaks – Global Payout, Inc. (GOHE) Subsidiary Moving Closer to Launch of ICO
Payment solutions company Global Payout, Inc. (OTC: GOHE) this morning announced that its majority owned subsidiary, MoneyTrac Technology, Inc. ("MTRAC"), continues to make significant headway with Pegasus Fintech, Inc. related to their joint efforts to develop a cryptocurrency token for the cannabis industry. "We are truly excited about the progress our tech and business development teams have made in recent weeks with the collaborative work they have been engaged in with Pegasus Fintech," James Hancock, CEO of MTRAC, stated in the news release. "MoneyTrac's entry into the digital currency market will be a very big step forward in our objective of becoming the most recognized brand for financial technology solutions in the cannabis industry, and we are eager to continue laying the groundwork for the launch of what we believe will be a very successful ICO." MTRAC's partnership with Pegasus Fintech was originally announced last month, with the planned cryptocurrency token being presented as a way to address a presently underserved need in the booming cannabis industry.
Please see full disclaimers on the NetworkNewsWire website applicable to all content provided by NNW, wherever published or re-published:
http://NNW.fm/Disclaimer

(0)

(0)
---