NetworkNewsBreaks – Global Payout,


Post# of 178
Posted On: 11/07/2017 6:37:26 PM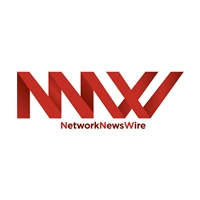 NetworkNewsBreaks – Global Payout, Inc. (GOHE) Targeting Client Acquisition in the Logistics Industry
Payment solutions company Global Payout, Inc. (OTC: GOHE) this morning announced that, in recent weeks, it has been focused on ramping-up sales, marketing and networking efforts in order to facilitate the acquisition of new clients and strategic partnerships in the fast-growing logistics industry. Per the update, the technology available in Global Payout's Global Reserve Platform ("GRP") offers many companies in the logistics industry the ability to break free of traditional banking chains with its fully-compliant, customizable "banking-in-a-box" software. The GRP also offers the option to move money internationally in a more swift and cost-effective manner than with traditional banks. "The Global Reserve platform is an extremely valuable technology to these companies and we look forward to exploring the many ways we can serve this industry," Jim Hancock, CEO of Global Payout, stated in the news release.
Please see full disclaimers on the NetworkNewsWire website applicable to all content provided by NNW, wherever published or re-published:
http://NNW.fm/Disclaimer

(0)

(0)
---