AV1 Group, Inc. (AVOP) is "One to Watch" -


Post# of 344
Posted On: 11/02/2017 5:23:48 PM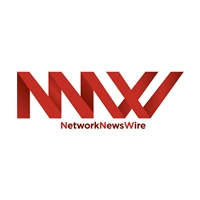 AV1 Group, Inc. (AVOP) is "One to Watch"
- Strategic approach to cannabis and hemp industry through networking architecture
- Legal marijuana markets estimated to reach $22.6 billion by 2021
- Branded "hempSMART Brain™" CBD product is first to be offered by direct market
- Wellness industry is now $1.9 trillion per year with huge growth potential
AV1 Group, Inc. (OTC: AVOP) is a publicly traded investment and holding company established to identify, secure and monetize emerging growth companies in a number of sectors that include cannabis related technologies, grow houses and cultivation, and e-commerce businesses positioned for exponential growth. After identifying businesses displaying revolutionary concepts able to develop a substantial footprint in high-growth markets, the business model followed calls for incubating and supporting the best opportunities.
The company seeks to discover inspired entrepreneurs with innovative ideas that are poised for significant revenue generation. Management expertise can be seen in the development of embryonic-stage subsidiaries as the company brings a spectrum of backgrounds to the table with a significant resource of knowledge and experience to every venture. AV1 Group explores every opportunity to help each sector exceed its revenue goals while building close, active working relationships as it prepares each respective division to be a robust competitor within the various chosen markets.
AV1 Group companies include:
XFIRESmartSystems.com – Intelligent lighting solutions and wireless access for many different applications.
VaporHighUSA.com – Over 800 vaping products; bitcoin payments accepted.
DentalCannatizer.com – Revolutionary dual jet dental water jet integrates hemp oil infusing.
IntelligentLightingCorp.com – Comprehensive, energy-efficient lighting solutions.
CannaLighting.com – Wholly owned subsidiary building strategic relationships in the LED sector to provide solutions for grow houses and cultivation centers.
MJIQ – First, comprehensive, enterprise-grade integrated software suite being developed for the legal cannabis industry.
Hemptory.com – Engaging online destination for all hemp and cannabis related products and services.
Lawster.com – Puts consumers and small businesses in contact with legal services and service providers.
MJTestLabs.com – Under development website will serve cannabis dispensaries, laboratories and industry affiliates.
AV1 Group's business model delivers an advantage with internally-created projects that are poised for revenue generation and a cross-company revenue platform that enables the company to incubate and foster growth in early-stage subsidiaries under one umbrella.
For more information, visit the company's website at www.AV1Group.com
Please see full disclaimers on the NetworkNewsWire website applicable to all content provided by NNW, wherever published or re-published:
http://NNW.fm/Disclaimer

(0)

(0)
Omid Hldgs Inc (OMID) Stock Research Links



---