Update from E*Trade October 31. Previous


Post# of 4601
Posted On: 10/31/2017 2:05:49 PM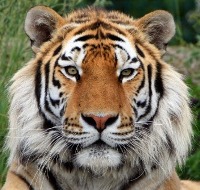 Update from E*Trade October 31.
Previous estimate from them proved to be incorrect - I have my shares now.
At present can only be traded by phoning in.
On-line trading will be activated as soon as all E*Trade clients getting DGWR shares have them. (as distinct from all clients with all brokers).
As predicted, the R/S worked out extremely well for all those that follow my trading system and keep their cheapest shares on every run and trade the higher price ones on runs. Most will have converted to free former .0002s that it should prove possible to turn a significant profit on once DGWR PRs start to come out with end-2017 results. Patience is the key.

(0)

(0)
---
"Per Ardua Ad Astra" - "Through Adversity To The Stars"

A very apposite motto for those who trade successfully in the OTC market..

All posts are my opinion - trade at your own risk.