Spoke to E*Trade Corporate Actions


Post# of 4601
Posted On: 10/27/2017 5:58:24 PM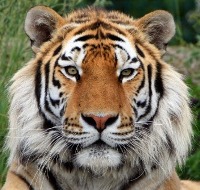 Spoke to E*Trade Corporate Actions today - it may yet take another month to get the pre-R/S shares - they have to be re-issued by the Transfer Agent and sent to brokers.
Personally, I'm not bothered on timescales. The old EVDR/CRTC was an excellent stock to trade from when the shell moved off the bottom early in 2014 and during all the repeat runs throughout the subsequent ownership by Critic Clothing. By the end of the last pre-R/S run, I had banked 3 times the value of the lotto shares held which - as those that follow my trading strategy for regular repeat winners like $DIGX know - were the cheapest ones bought at .0002.
These are already worth at least 50% more currently (.2999 ask) and some "new" shares have already sold much higher (.8999 - equivalent to getting .0009 in old money).
Those that added 10M/20M shares at the bottom range .0002/3 when the clueless lost interest should do very well. As always on my picks, patience is the key to huge profits.

(0)

(0)
---
"Per Ardua Ad Astra" - "Through Adversity To The Stars"

A very apposite motto for those who trade successfully in the OTC market..

All posts are my opinion - trade at your own risk.