Tapinator, Inc.'s (TAPM) CEO Tells Entrepreneur.


Post# of 49
Posted On: 10/24/2017 6:35:08 PM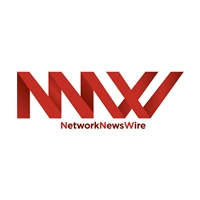 Tapinator, Inc.'s (TAPM) CEO Tells Entrepreneur.com Three Secrets of Company's Success
- Ilya Nikolayev, founder and CEO, explains to com TAPM's three-point winning strategy in mobile gaming market
- Mobile gaming market in 2016 was $36.9 billion, up 21.3% from 2015
- Entrepreneur.com reports 180 million mobile gamers in the US in 2016, with another 12 million projected in 2017 — and market penetration is still at only 55%
Tapinator, Inc.'s (OTCQB: TAPM) founder and CEO Ilya Nikolayev, featured in an Entrepreneur.com article (http://nnw.fm/3ohD5), said that the Company has three tenets of success in mobile gaming: be quantitative before creative, develop quickly and create an ecosystem of apps. His theory is that a game's "metrics" should be good enough to enable the company to profitably acquire users for the title.
Founded in 2013, New York City-based TAPM has successfully created a portfolio of more than 300 mobile games for iOS and Android. It has a team of developers and marketers with a proprietary set of greenlight processes which factor in game genre, player retention, projected profitability, and other undisclosed variables. It is also currently experimenting with virtual and augmented reality. Nikolayev explained its three keys to success.
"Many game companies start the development process with a creative approach in mind," Nikolayev told the news site. "If they want to create games that generate value, however, they would do better to start with a quantitative approach."
The second key, he said, is to develop games quickly, then keep improving them, modeled after the Japanese business philosophy of Kaizen. TAPM has adopted a two-tier development approach: Full-Featured Games and Rapid-Launch Games. In the first, the company builds unique, high quality content targeting deep player engagement and long-term franchise creation. The company's Rapid-Launch Games, by contrast, offer quickly consumable, entertaining content that is often based on popular culture trends.
The third component to the company's model is to create self-contained marketing ecosystem of marketing where a series of related games are launched under the same studio brand. "In doing so, anytime a player enjoys one of your games, there is another waiting for them to try." By 2020, he projects, mobile gaming will represent more than half of all interactive gaming revenues.
Forbes reports that in 2016 the mobile gaming market was $36.9 billion, up 21.3% from 2015 levels (http://nnw.fm/AdX1s). "One startup emerged and quickly gained a spot at the center of a booming marketplace," it said, referring to Tapinator. Nikolayev explained that, in adopting its 'Full-Featured Games' strategy, the company's focus is on long-term engagement and creating life time player values (or "LTV") that far exceeds their acquisition cost.
Nikolayev told Forbes that the key to building a successful mobile game is to understand the target metrics of the product. Within its Rapid-Launch Games business, the company exclusively uses non-paid channels for customer acquisition, and has now achieved approximately 300,000 daily new player downloads, with no external spending on marketing. Instead, Tapinator uses its own cross-promotion network to drive adoption of its mobile games. Entrepreneur.com reports that in 2016 there were 180 million gamers in the U.S., with another 12 million new players projected in 2017 — and penetration remains at only 55%.
For more information, visit the company's website at www.Tapinator.com
Please see full disclaimers on the NetworkNewsWire website applicable to all content provided by NNW, wherever published or re-published:
http://NNW.fm/Disclaimer

(0)

(0)
Tapinator Inc. (TAPM) Stock Research Links



---