Whitelist Investors Hangout >
Our website is made possible by displaying online advertisements to our visitors.
Please consider supporting us by disabling your ad blocker.
$LQMT Open House Notes from Crispy 


Post# of 51
Posted On: 10/17/2017 7:49:12 PM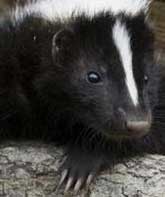 $LQMT Open House Notes from Crispy  Tue, 10/17/17 07:16:31 PM
Not a technical guru, just a regular guy like you, trying to understand what's going on. I am going to dump by notes from the OH, pretty much unedited here. If you have information about one of my comments being wrong let me know and I will correct my records too.
Most important thing I learned:
Buy more shares, don't sell any. Two year hold for me.
Who I met:
Professor Lugee Li - President and CEO, LQMT
Isaac Bresnick, Executive Director, LQMT
Bruce Bromage - Executive Vice Presdient of Business Development and Operations, LQMT
Sean Okeeffe - Solutions Engineer, LQMT
Otis Buchanan - VP Investor Relations, Media Relations, LQMT
Eric Fuentes – Account Manager, ENGEL
Jim Liu – CEO, L.K. Technology Holdings Limited
7 or 8 others I didn't grab cards from or mark their names down.
Several iHubbers, they will share what they want as well.
Mind dump:
Really liked the folks from Liquidmetal. Down to earth regular people. Spent time talking to the different folks working the event. Good amount of optimism and professionalism.
Event set up was for three manufacturing stations. MIM, Amorphous Casting and Amorphous Injection. Two machining and secondary ops areas for finishing and then the quality assurance area. Then three presentations: Liquidmetal Overview, Biocompatibility and Partners. They could have/should have published the set up before the event, but I think it was normal and fine for it to be handled the way it was.
Each attendee was given a map, hand out, pen, money clip, design manual, Liquidmetal flags, etc.. They had an engraving station where they engraved the Pen and Money Clip with your name.
Plenty of food and drinks were available throughout the event.
Looked to me that there were at least 200 people who came through but I couldn't be sure. I asked about it up front and they didn't think that number was off. Saw many 20-25 LQMT employees and another 20-25 JVs, Eontec, Matrion etc.. folks.
It was obvious to me reading between the lines that there is an increase in revenue, but also heard the rumor that we did not expect to be profitable in 2017. (need to verify that with source) Outgoing materials seemed to be stored in the loading area, but covered up to protect the customer identity.
Number of machines could easily be doubled. Perhaps a max of 14-16 total. Plans on floor for two more Engel machines. The lines are actually painted on floor. Note every MIM requires CNC capacity which means more CNC machines.
In session for overview the subject was brought up that there may be new medical orders in 2018 for more than 4 parts. Some of which (3?) would be either Engel or Eontec machine produced parts. The fourth MIM. The need for the two new machines is based on this. No guarantee, but who would buy more machines if they cant be used? Counter: Don't you need the machines first to prove you can handle the order?
The 105 material, even though not under patent, is the key to medical (and other?) success. The reason it is key is because of the relationship between Matrion, Engel and LQMT. This is unique and is what brings the competitive edge. The process is repeatable within specifications. It is traceable. All supporting the medical requirements.
FDA approval is long and drawn out. LQMT has taken steps to get ahead of this by providing testing of 105 in advance to clients. This enables the clients to move faster towards production. Only when the completed product is ready, can it be submitted for FDA approval.
LQMT is focusing on three types of medical devices. Surface, External (monitoring) and Implants. All made from 105. Great results so far in testing. 105 has very low leaching rates, some so low they cannot be measured.
Eontec has 27 machines. They have been making molds for LQMT. Molds are much cheaper than in the US. Quality from ALL mold makers can be an issue. This is because of the tight tolerance of seals to create vacuum and limit contaminants. QA departments uses a number of non-destructive testing methods as well as destructive tests. They are looking for ways to apply this to molds as well. I got the impression that quality is important, but that the quality is very high.
There is not any current work being done with drones or batteries, however they have produced battery cases in the past.
Due to ongoing commitments to Apple, LQMT could not discuss Apple.
My conjecture points- to be proven, not based on facts exactly, but my read:
Orders are being processed today.
Revenues are increasing.
Contract announcements may come at any time, not ruling them out.
Quarterly reports may telegraph orders before a PR.
LQMT will not be profitable in 2017.
Medical contracts on the way from multiple companies.
One medical company may account for several parts.
There is more than one medical company in the pipeline
8-12 Engel machines have been sold to major companies.
Some of these may be in Europe.
Apple has procured their own machines in addition to this number.
Professor Li is gearing up to produce CE for Apple. Now he can.

(0)

(0)
---
$MJ