Canadian Cannabis Leaders Sharpen Focus on Increas


Post# of 110
Posted On: 08/22/2017 6:10:17 PM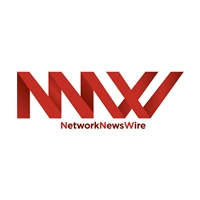 Canadian Cannabis Leaders Sharpen Focus on Increasing Yield, Plant Quality
NetworkNewsWire Coverage: Growing marijuana in North America, for obvious reasons, has historically been an underground affair. Amid growing legalization in favor of recreational and medicinal use, growing cannabis on mass scale is rapidly becoming a necessity for companies in a burgeoning industry driven by incredible consumer demand. Canada is ahead of the United States in this regard, as the country legalized marijuana for medicinal use in 2001 and recently approved national legalization for recreational use, which will go into effect in 2018. For this reason, Canadian companies have access to more capital needed for production, though only three percent of growers who apply for licensing are accepted. In a highly regulated environment, Canadian growers undertake a significant task in learning how to grow marijuana on a mass scale in order to meet rising demand for high-yield, high-quality product. ABcann Global (TSX.V: ABCN) (OTCQB: ABCCF) (ABcann Profile) may have cracked the code for this need, thanks to a partnership with the University of Guelph and a $30 million financing deal with Cannabis Wheaton Income Corp. (OTC: KWFLF) (TSX.V: CBW). When the company IPO'd in May, it joined the ranks of several other Canadian companies occupying favorable market positions, including Canopy Growth Corp. (OTC: TWMJF) (TSX: WEED), Aphria, Inc. (OTCQB: APHQF) (TSX.V: APH) and Aurora Cannabis, Inc. (OTCQX: ACBFF) (TSX.V: ACB).
As one of only three percent of companies to successfully obtain a production license in 2014 under the Access to Cannabis for Medical Purposes Regulations (ACMPR), and in partnership with the University of Guelph, ABcann Global has learned the techniques of mass yield, having developed a unique, computer-controlled environmental system that replicates natural growing environments. Located at the company's production facility in Napanee, Ontario, this controlled indoor system integrates scalable growing chambers, LED lighting, and organic fertilizers/soil while eliminating pesticides and toxins. Every aspect of the process – from air quality and oxygen, to CO2 levels, water quality, light, temperature, humidity, nutrition, and curing – is monitored and controlled for consistent, high-quality, mass-quantity plant production. Prioritizing growing techniques and getting to this stage of operations took management foresight.
Now, at just three months old, ABcann has raised $43 million in cash, allowing it to quickly execute its expansion strategy and business model. A significant aspect of this strategy – aside from its advanced growing technology – is land ownership. To this accord, ABcann owns 65 acres of land in Napanee and, with its recent financing (http://nnw.fm/aVAL7) from Cannabis Wheaton, is set to expand at an unprecedented rate in the Canadian cannabis industry.
An additional $15 million investment by Cannabis Wheaton, recognized as one of the biggest cannabis company in the world, will support a second production facility, aside from ABcann's plans to build a 100,000-square-foot complex. The $30 million financing agreement demonstrates ABcann's potential for growth, as Cannabis Wheaten invests in and partners with promising cannabis companies to help them leverage their diversity and expertise to fulfil its streaming goals. This strategy helps reduce the impact of licensing and build-out delays, cultivation challenges, and issues with access by clinics, pharmacies, and government purchasing agencies. Importantly, it has its own methods of boosting yield in the industry.
In addition to supplying medical marijuana within Canada, ABcann is also growing its roots internationally. The company exports seed to Australia and dried flower to Israel, and it is expected to begin shipments to Germany in 2017. Plans for expansion are being aided by a recently granted license from Health Canada to build single- or double-layer grow rooms at a new facility.
Cannabis Wheaton's investment in ABcann was priced at a $2.25 per share valuation, an approximate 160% premium over ABcann's current valuation between $0.61 and $0.90.
Another industry player with significant grow room is one of the biggest growers in the world, Canopy Growth. With a market cap of $1.2 billion and a 52-week range of $2.81-$14.39, Canopy represents a higher-priced entry point into the Canadian cannabis sector. The Smith Falls, Ontario-based organization maintains diversified brands and has more than 500,000 square feet of production capacity. Its Tweed brand is produced in an automated, climate-controlled greenhouse facility within the former Hershey Chocolate Factory. The company also sustains its yield through the 50,000+ square-foot Bedrocan Canada facility, which has implemented processes used in the Netherlands for decades. A second, distribution-based location delivers products imported from the Netherlands to Canadian customers.
Investors in the Canadian cannabis market also gravitate toward Aphria, with its valuation of $655.9 million and 52-week range of $1.79-$6.60. Aphria grows 100 percent of its products in a sunlight-powered greenhouse that churns out many product types and blends available to health professionals and patients via prescription. Each stage of the growing process is tightly controlled. The company engages in water sampling, nutrient profiling, and pest management, so no unwanted components are added to any of its blends. Extensive laboratory testing is conducted by in-house scientists and outside laboratories so that the potency levels of its products and quality of its procedures are upheld.
Vancouver, British Columbia-based Aurora Cannabis is focused on affordable medical products and offers free shipping across Canada. It takes pride in a state-of-the-art facility that uses water harvested from the Canadian Rockies. A mountain-based facility with ideal lighting and other resources, and a drive to succeed and contribute to the industry, are paying off. From June 2015 to November 2016, the company saw a 1,419 percent gain, including an 887 percent climb after launching its initial public offering. Aurora is also notable for a mobile app in addition to its service to patients and physicians. The app is designed to simplify the purchase of medical cannabis using technologies such as push notifications, fingerprint authorization, streamlined navigation, and a focus on user experience. Fast and efficient order processing affords performance that is helping clients from all walks of life participate in the industry.
The growth of ABcann and the other discussed companies reflects the "safety" of Canadian cannabis stocks versus those listed solely in the United States, as the latter continues to wrestle with state/federal legalization of marijuana. Without this burden, the Canadian market is thriving. In a November 2016 report, market research firm Canaccord Genuity Group forecast that the medical marijuana market in Canada alone could see sales in excess of $8 billion by 2024, creating a sizable opportunity for the country's relatively small number of licensed producers (LPs) – and for those who have mastered the requirements of high-volume yield. As demonstrated by ABcann, adequate funding for expansion to achieve high yields and growth rates is key in this increasingly competitive landscape.
For more information on ABcann Global please visit: ABcann Global (TSX.V: ABCN) (OTCQB: ABCCF)
Please see full disclaimers on the NetworkNewsWire website applicable to all content provided by NNW, wherever published or re-published:
http://NNW.fm/Disclaimer

(0)

(0)
VIVO Cannabis Inc. (VVCIF) Stock Research Links



---