ABcann Global Corporation's (TSX.V: ABCN) (OTCQB


Post# of 110
Posted On: 08/17/2017 5:23:05 PM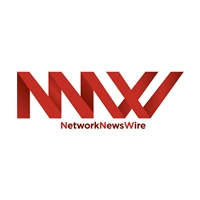 ABcann Global Corporation's (TSX.V: ABCN) (OTCQB: ABCCF) New Investment a Testament to the Company's Future
- One of first licensed medical cannabis producers in Canada
- $15 million equity investment starts construction of new 50,000 square foot facility
- Production to quadruple in booming market
Legal since 2001, medical cannabis operations in Canada changed dramatically about a year ago when the Access to Cannabis for Medical Purposes Regulations (ACMPR) went into effect. Health Canada now strictly oversees licensing, monitoring and compliance of commercial medical cannabis producers. Health Canada conducts thorough reviews of applications to ensure compliance with the regulations and works closely with producers once licensed to monitor and ensure compliance with such strictures as personnel security measures, good production practices, packaging, shipping, record keeping and import and export requirements. Licenses are difficult to acquire, and frequent inspections hold producers to stringent standards.
One of the very first licensed producers and a pioneer in Canadian medical cannabis, ABcann Global Corporation (TSX.V: ABCN) (OTCQB: ABCCF) has always held to meticulous specifications in the production of its pharmaceutical grade, plant-based medicines. Maintaining standards designed to exceed government requirements, ABcann grows plants only in small batches in order to create controllable, consistent and predictable yields. The plants are nurtured in controlled environmental chambers to deliver dependable results with each harvest. Chemical and pesticide free, ABcann produces medical cannabis that effectuates the same medical response with every use.
Medical cannabis business is booming in Canada. The number of medical marijuana patients continues to grow rapidly, increasing nearly 30 percent in the first quarter of this year, while sales of medical cannabis increased over 24 percent from last year. The growth trajectory shows no signs of slowing, and, given the licensing process and stringent inspections, licensed producers already in production are well positioned to reap substantial rewards.
Given ABcann's underlying value, the recent announcement by Cannabis Wheaton Income Corp. (TSX.V: CBW) comes as little surprise. In a July 28th press release, Cannabis Wheaton, which invests in and supports a wide range of cannabis cultivation companies, announced Exchange approval for its purchase of $15 million of common shares of ABcann Global at $2.25 per share. This initial investment is part of a larger phased investment for the construction of an additional 50,000 square feet of pure cultivation space next to ABcann's current 14,000 square foot cannabis cultivation facility in Ontario, Canada.
With a market capitalization around $82 million, ABcann presents great value for Cannabis Wheaton. Other Canadian licensed producers carry much higher market valuations. Emblem Corp., with nearly the same sized facility as ABcann, trades around the two dollar mark and carries a $170+ million market cap. Supreme Pharmaceuticals has a $250 million cap, and Hydropothecary Corporation maintains a $150 million cap, even after a voluntary stop-sale / stop-shipment when evidence of unapproved fungicide was found in its products. Cannabis Wheaton's minority stake in ABcann looks to be a steal.
ABcann has already invested over $20 million in ongoing operations and international expansion plans. The company currently owns and operates a 14,000 square foot state-of-the-art facility. It also owns an adjoining 50 acres of land that's slated for construction of the new 50,000 square foot production facility financed by Cannabis Wheaton's equity investment. The additional cultivation space at the new facility is anticipated to provide Cannabis Wheaton with an estimated eight million grams of cannabis per year, while its equity position in ABcann should pay off handsomely as well.
ABcann's proprietary cultivation methods already produce high quality cannabis with industry leading yields, and this latest announcement is a testament to ABcann's future. The Canadian government recently stated that it will press ahead in 2017 with plans to legalize marijuana for adult recreational use. That market is expected to be worth $5 billion a year by 2020, according to leading industry analysts. This latest investment in ABcann appears both well timed and financially prescient.
For more information, visit the company's website at www.ABcann.ca
Please see full disclaimers on the NetworkNewsWire website applicable to all content provided by NNW, wherever published or re-published:
http://NNW.fm/Disclaimer

(0)

(0)
VIVO Cannabis Inc. (VVCIF) Stock Research Links



---