BioPharmX Completes Last Subject Visit in its Phas


Post# of 216
Posted On: 04/20/2017 9:39:28 AM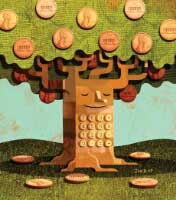 BioPharmX Completes Last Subject Visit in its Phase 2b Trial of BPX-01, Expects to Report Topline Results First Half of May 2017

MENLO PARK, Calif., April 20, 2017 /PRNewswire/ -- BioPharmX Corporation (NYSE MKT: BPMX), a specialty pharmaceutical company developing products for the dermatology market, announced the last subject visit in its Phase 2b trial was on March 24, 2017 and the last investigational site close-out visit was April 7, 2017. Based on the timing of the study completion, the company now plans to announce topline data from the trial in the first half of May.

The Phase 2b study was a dose-finding clinical trial to assess the efficacy and safety of BPX-01 for the treatment of acne vulgaris. The 12-week, multi-center, randomized, double-blind, three-arm, vehicle-controlled study involves 225 individuals, aged 9 to 40, who have moderate-to-severe inflammatory, non-nodular acne vulgaris.

BPX-01[1] is a hydrophilic (non-oil-based) topical gel with fully solubilized minocycline that can penetrate the skin to deliver the antibiotic to where acne develops in the pilosebaceous unit.

The company expects to present complete data from the trial to the medical community at Alabama Dermatology Society's Dermatology Summer Symposium, June 22-25, in Sandestin, Fla.

(0)

(0)
BioPharmX Corporation (BPMX) Stock Research Links



---