BioPharmX AACR Poster Will Present Findings Sugges


Post# of 216
Posted On: 03/30/2017 9:21:49 AM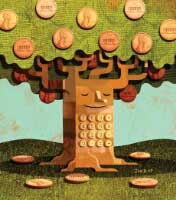 BioPharmX AACR Poster Will Present Findings Suggesting Molecular Iodine Inhibits Breast Cancer Cell Growth and Drives Cancer Cell Death

Research suggests molecular iodine specifically targets certain types of breast cancer cells, suggests strong anti-proliferative effects


MENLO PARK, Calif., March. 30, 2017 – BioPharmX Corporation (NYSE MKT: BPMX), a specialty pharmaceutical company, will share early preclinical research that suggests potent anti-proliferative and apoptotic effects of molecular iodine on two types of breast cancer cell lines.

Findings will be shared via a poster entitled "Elucidating the Mechanism of Action of Molecular Iodine on Breast Cancer Cells," which will be presented at the American Association for Cancer Research Annual Meeting, from 1 p.m. to 5 p.m. Monday, in Washington.

BioPharmX researchers analyzed the impact of molecular iodine on gene expression and antiproliferative changes in the luminal A breast cancer derived cell line (MCF-7), the triple negative breast cancer cell line (MDA-MB231) and primary human mammary epithelial cells from a healthy donor. They found expressions of nuclear hormone receptors PPARs and RXR were up-regulated and BCL-2 and Caspase 3, both regulators of cell death, were increased. This suggests that molecular iodine can specifically inhibit cellullar proliferation and drive cell death in certain breast cancer cell lines without apparent toxicity to normal breast cells.

"The possibility that a known, non-toxic, and non-chemotherapeutic molecule may have a differential regulating effect on breast cancer cells versus normal breast cells is very exciting," said Lee P. Shulman, Professor of Ob/Gyn at the Feinberg School of Medicine of Northwestern University in Chicago, Illinois. "The results indicate that iodine inhibits the in vitro proliferation of MCF-7 and MDA-MB231 breast cancer cells."

The researchers' gene expression analysis using qRT-PCR also confirmed that key cell cycle genes responsible for controlling G1-S phase transition were significantly up-regulated.

The findings of our in vitro research studies demonstrate that molecular iodine exhibits antiproliferative and apoptotic effects in mammary cancer cell lines and further elucidates molecular iodine's cellular mechanism of action in these breast cancer cells.




(0)

(0)
BioPharmX Corporation (BPMX) Stock Research Links



---