GRCK - Former Google exec with


Post# of 38
Posted On: 09/25/2016 10:17:49 AM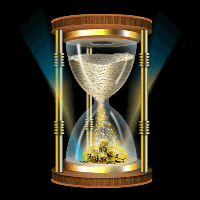 GRCK - Former Google exec with Grey Cloak!
"We are delighted to be joining forces with Grey Cloak Tech," says Nejman. "Their deep experience with enterprise software solutions will help us streamline a smoother integration process and rapidly scale the platform."
Nejman raised $500k to launch two e-commerce startups. Serviced over 200 Shopify merchants and signed annual license deals with Marie Claire and ASOS. Achieved business profitability and over 100% year-over-year rev growth. Led seed investments for Eric Schmidt's VC fund including Maker Studios (6x return). Have a very strong global network of investors, founders, and tech executives.
Nejman is a budding serial entrepreneur. Nejman built a range of businesses including Brandcasting Unlimited - responsible for the technology and digital media strategy behind Britney Spears comeback tour - and most recently a bespoke customizable clothing platform. Prior to TomorrowVentures, Nejman worked at Google in a variety of business development roles with a focus on local markets, mobile, and entertainment. Joseph graduated from Harvard, competes for the Olympic Club Lacrosse team, and is an active supporter of youth sports and community leadership programs.

(0)

(0)
---