GRCK - DD Update: Company Overview:


Post# of 38
Posted On: 09/24/2016 4:44:24 PM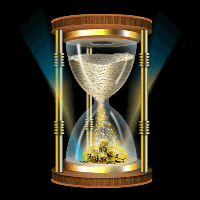 GRCK - DD Update:
Company Overview:
Grey Cloak Tech (OTC: GRCK) offers Fraudlytic(TM), a cloud-based, secure platform that monitors Internet traffic in real time. Malicious and false clicks, called click fraud, impression fraud or bot fraud, costs advertisers billions of dollars annually. An innovative and ground-breaking platform, the Grey Cloak Fraudlytic software system efficiently blocks these clicks, saving advertisers from paying out billions in fraudulent clicks.
Effective detection and elimination software is imperative for preventing burdensome costs associated with click fraud. Like a laser-guided missile, Grey Cloak's Fraudlytc(TM) stops malicious viruses and allows real consumers to complete their transactions. Grey Cloak brings to the table a team of expert Internet security specialists and programmers to end "click-through" fraud. Grey Cloak offers cutting-edge technology for disrupting fraudulent activity and improving the future of communication within the ecommerce sector.
Recently, Grey Cloak announced that the company is in the process of purchasing ShareRails.com. ShareRails is an intuitive monetization platform for top social media influencers. By enhancing the voice of the brand represented, The ShareRails product efficiently connects the consumer brand and its target audience. Through the use of laptops, tablets, smart phones and catalogs, shoppers today follow online advertising while continuing to visit brick and mortar stores. The Grey Cloak and ShareRails partnership will offer an efficient and convenient modern day shopping experience by uniting the ecommerce and brick and mortar retail platforms. Retailers look to provide potential customers with what they want, when they want it and where they want it. Consistency is imperative for a successful shopping experience and consumers expect retailers to offer the same deals or products electronically and at brick and mortar locations. No matter where the shopper visits, the omni-channel retailer needs to provide the same information related to offers, deals, product details and availability. Shoppers today visit blogs, fashion and coupon sites to learn more about the newest trends, deals and products they want to purchase. The majority of retail sales today are web influenced. Grey Cloak and ShareRails will unite brands with target audiences. Called the online to offline solution, the company platform will show shoppers searching for specific products availability at brick and mortar stores. Grey Cloak is in the right place at the right time with products that matter in commerce today.
Company Products:
Fraudlytic(TM) serves customers in various sectors including the telecom, retail and automotive industries. According to the Interactive Advertising Bureau, "click fraud" costs unsuspecting advertisers $8.2 billion annually. Grey Cloak is in the process of developing ways to leverage Fraudlytic(TM), inventing other suites of software and exploring possible acquisitions.
An important factor influencing success in the ever-changing retail sector understands the importance of manipulating and utilizing social media associates and influencers. A global network of tastemakers inspires and impact consumers through conveyance of product knowledge, expertise and recommendations. The influencer creates content and shares these ideas on social media. This is called influencer marketing. Grey Cloak's new subsidiary, ShareRails.com, will activate online influencers. Serving in a variety of business development roles at Google, ShareRails President, Joseph Nejman, deeply understands the influencer landscape and the potential to dramatically increase sales through the use of social media. A graduate of Harvard University, Mr. Nejman is recognized as one of the top entrepreneurs in the US.
Company Accomplishments:
• Announces in process of acquiring a major new business subsidiary, ShareRails.com, developing an entity that will become the first omni-channel affiliate network, key to how shoppers and retailers get together to buy and sell products today.
• Announces 77 percent increase in revenues in first six months of 2016.
Company Management:
Fred Covely, 58, is President, Chief Executive Officer, and a member of the Board of Directors. Mr. Covely has both a technical and business background in software and has been involved in all aspects of the software industry over the past 30 years including technical, sales, legal, and management. Mr. Covely was the chief architect for the Peregrine Network Management System which was subsequently purchased by Hewlett Packard. He was a founder at BCF Technology, an insurance software company ultimately sold to Vertafore. Mr. Covely serviced as Chief Technical Officer for Vertafore and as President of Codee Software, which programmed and sold consumer QR codes.
William Bossung, 58, has served as Secretary, Chief Financial Officer, and a member of our Board of Directors. Mr. Bossung has a diverse background in Corporate Finance, Insurance and Accounting. He was a founder of BCF Technology with Mr. Covely, an insurance software company, and was the managing partner of Bishop Equity Partners LLC, a boutique private equity firm that invests in both private and public companies and purchases and restructures debt. Mr. Bossung founded Splash Beverage Group, a beverage distribution company that distributes both alcohol and non-alcohol products.
Brian J. Dunn, 55, is a member of the Board of Directors. He currently is a principal with The Dunn Group, LLC, a consulting and real estate firm. Mr. Dunn is also the Chairman of the Board and an advisor with Upsie, LLC, a technology start-up. Previously, from 1985 to 2012, Mr. Dunn was the Chief Executive Officer and a member of the Board of Directors of Best Buy Co. Mr. Dunn is also a former board member of Dick's Sporting Goods and The Rock and Roll Hall of Fame.
Company Mission Statement:
Advertisers are being cheated by click fraud. Grey Cloak Tech has the answer. The world of retailing has changed dramatically with social media, blogs, influencers and shoppers who use many channels. Grey Cloak Tech is in the process of being a leader in thus huge sector.
Company Data and Highlights
Stock Market: GRCK
Market Cap: $7.6M
52 Week High: $1.50
Common Shares Outstanding: 15.6M
Average Volume: 22,700 Shares
Fiscal Year End: December 31
Contact Investor Relations
Paul Knopick
E & E Communications
(940) 262-3584
pknopick@eandecommunications.com
For more information, visit
www.greycloaktech.com
www.ShareRails.com
Safe Harbor:
This Corporate Profile contains forward-looking statements within the meaning of the SEC. Statements that do not describe historical facts constitute forward-looking statements and may, but not always, be identified by use of such words as "expects," "anticipates," "intends," "estimates," "plans," "potential," "possible," "probable," "believes," "seeks," "may," "will," "should," "could," or the negative of such terms or other such expressions. Investors are cautioned not to rely unduly on these forward-looking statements, which speak only as of the date hereof. All forward-looking statements are qualified in their entirety by this cautionary statement and Grey Cloak Tech undertakes no obligation to revise or update this release to reflect events or circumstances after the date hereof.

(0)

(0)
---