Momentous Entertainment Group (MMEG)


Post# of 96
Posted On: 06/22/2016 5:16:45 PM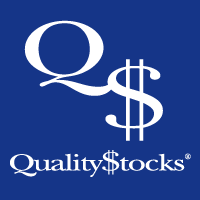 Momentous Entertainment Group (MMEG) Gets Aggressive with Direct Response Marketing

In a recent 8-K filing, Momentous Entertainment Group (OTC: MMEG) disclosed it had issued a press release announcing an aggressive growth business plan. No doubt, this new marketing initiative will encompass vigorous direct response marketing initiatives, as Momentous founder and CEO Kurt Neubauer indicated when he spoke with SmallCapVoice.com. Neubauer explained:
"The direct response is really a means to an end. A lot of entertainment companies out here… once they get their project made, they don't know what to do with it. They don't know how to get it distributed. We are kind of taking on the old adage… the old direct response adage… like selling music on television, selling film or downloads… things of this nature… through direct response advertising. Time Life has done this for decades and it has worked very well for them. We plan on following a similar model. Once we develop a project, we will take it to the national distribution but if that national distribution does not pan out, we can always work on our own."
Time Life is a division of Direct Holdings Global LLC and became a globally-recognized brand in the 70s and 80s for its print publications. Around 2002, the company wound down its book division and got into the music business with astounding results. It has done particularly well in the faith-based market. As early as 2002, it scored a string of successes in the genre. According to Billboard, Time Life's Songs 4 Worship – Shout to the Lord was among the top-10 selling Christian albums in the country and spent 66 weeks on The Billboard 200. It also scored big with a video version of Songs 4 Worship.
Direct response marketing attempts to elicit prompt action from those who peruse the advertising copy. The medium varies and includes email, online ads, fliers, catalogs, cell phone text messages, print media, TV and billboards.
However, Time Life, although it markets faith-based products, is not particularly focused on that niche. Momentous Entertainment Group is different. Management of the company play active parts in the choir and in other aspects of worship and community service at the Faith United Methodist Church in Richmond, Texas.
Three products spearhead MMEG's aggressive marketing strategy in the faith-based, family-oriented market. The first is The Greatest Story Every Sung, a compilation of 34 songs on compact disc (CD). The Greatest Story Every Sung celebrates the life of Christ. The music tracks are introduced by Stephen Baldwin. The second faith-based product is a double CD album, called Tim Storey presents Daily Reminders from Scripture, consisting of recitations of bible passages on the themes of hope, love, peace and joy. Tim Storey is a pastor and motivational life coach to many of the top names in the entertainment industry, including Oprah Winfrey. Rounding out the faith-based product line is a music video with the title 'I Believe'. 'I Believe' is sung by Suzanne Olmon, who is Music Director at the Faith United Methodist Church in Richmond, Texas.
For more information, visit www.momentousent.com
Please see disclaimer on the QualityStocks website:
http://Disclaimer.QualityStocks.com

(0)

(0)
---