Momentous Entertainment Group (MMEG)


Post# of 96
Posted On: 06/17/2016 3:02:55 PM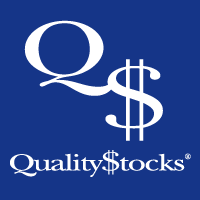 Momentous Entertainment Group (MMEG) Combining Law, Ethics, and Faith in its Business Policies
Faith-based marketing is the combination of faith with marketing and business. There are a number of companies today who specialize in marketing faith-based products to targeted audiences. The integration of faith in media platforms has shown a high level of success in the mainstream world, bringing in millions of dollars each year. This said, films and music are not the only ways in which faith is being integrated into the 21st century. Digital and social media marketing have become new avenues for religious leaders to spread the word. But, what about media companies that have the focus to distribute faith-related content? Momentous Entertainment Group (OTC: MMEG) does not just spread the Christian word, it delivers content to which its customers can relate.
Momentous Entertainment Group is a direct response marketing company focused on creating, producing, and delivering quality content to a widespread audience. MMEG delivers its content via various media channels including feature film, television, radio, the Internet, and other forms of digital media. MMEG has three divisions: film, recordings, and direct marketing. The company has the aim to release the most inspiring Christian content possible to its customers. However, Momentous Entertainment Group does not just stop at its consumer products. The company incorporates faith all the way through into its business model, following the spirit and sending its message to all its team members.
Corporate governance is an important factor in running a successful business. MMEG functions according to a strong ethical code and this runs throughout the company's hierarchy, from directors to employees. Some of the key factors introduced in the company's code of ethics and business conduct include: treating employees fairly, complying with laws, and protecting company assets. The code goes into more detail in its policy statement, where it introduces the notion of faith, showing that Christianity is not just a selling point but a guide within the company's structure. MMEG encourages its employees to follow "the spirit" when faced with business situations, and this message is spread throughout the code, putting particular stress on "doing the right thing and acting ethically even when the law is not specific".
For more information, visit www.momentousent.com
Please see disclaimer on the QualityStocks website:
http://Disclaimer.QualityStocks.com

(0)

(0)
---