Momentous Entertainment Group (MMEG)


Post# of 96
Posted On: 06/03/2016 6:19:18 PM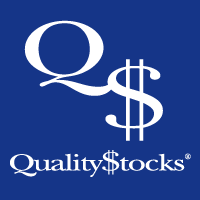 Momentous Entertainment Group (MMEG) Expanding its Content & Direct Marketing on Strength of Grounding in Faith-Centric & Sports Media
According to data put together recently by ZenithOptimedia, people these days spend a whopping 490 minutes per day (Latin America leads the pack at 765 minutes a day on average) consuming some kind of media, and internet media consumption alone shot up 105 percent over the last five years. Even though the unexplored country of the ever-changing digital landscape is quickly taking over our lives, TV isn't dead by any means in all of this. In fact, according to Strategy Analytics, the roughly $187 billion domestic ad spend last year was only 30 percent digital, close to $30 billion behind TV. Nevertheless, digital remained the fastest-growing category, and was up 13 percent YOY.
With the continued proliferation of cross-platforming and content portability in the end user market, it pays more than ever today for media companies to crop out into as many channels as possible. And when it comes to diverse media development, production and distribution, it is essential to have a firm grasp of how to deliver pitch-perfect brand/content and overall product executions, which really resonate with the most attractive demographics. But it takes a special kind of company to play it by ear successfully when it comes to engaging and maintaining an audience's attention, while also branching out logistically, and indeed, thematically. And doing so without alienating the company's core demo, losing its focus, and/or jeopardizing the bottom line.
Growth is difficult and it takes a wise team at the helm to make sure you don't over extend, or dump precious capital into projects that won't yield returns. Very few publicly-traded, truly investor-accessible, diverse media companies exist which fit the bill. One company on that short list however is Momentous Entertainment Group (OTC: MMEG), which has an output footprint spanning the gamut from feature films and television, to radio, internet and other forms of home or mobile-targeted digital media. And MMEG seems to have a direct hookup to its core audiences, who can easily feel good about enthusiastically resonating with the company's finely-honed offerings.
Take a look at the deal with Dennis Gile, for instance, announced earlier this year in April, to do a reality TV series based on Gile's quarterback school, The Quarterback Academy, down in Scottsdale. This is the same Arizona location where Gile worked with San Francisco 49ers QB Colin Kaepernick, a confirmed Lutheran who has been known to speak about his faith and who gained fame in the NFL for a signature touchdown pose that drew attention to his Psalm 18:39 tattoo. Gile has worked with other greats in the game as well, household names like Tom Brady and Tim Tebow, so a reality TV show executed with Momentous Entertainment Group's expert overwatch, should really be something that is able to speak to its intended audience passionately. The show was in initial production filming as of April this year and is tentatively titled Dennis Gile's Quarterback Academy.
The show focuses on the personal stories of young athletes struggling to make it through the hits, the soul-sapping enervation, and the constant stress to perform up to everyone's expectations, both on and off the field. Utilizing two-time Emmy Award winner Albert Miller, as well as local production shop Runway Lights, Dennis Gile's Quarterback Academy should have an authentic/homegrown Scottsdale feel, as well as all the right stuff needed to appeal to the hardcore superfans, and average viewers alike.
This from a media company which also began filming a reality series with the 28-year-old grandson of NASCAR legend Dale Earnhardt Sr., Bobby Earnhardt (who is also the nephew of Dale Earnhardt Jr. and brother of Kerry Earnhardt) last year, at the at Lake County Speedway in Painesville, Ohio. While focusing primarily on Earnhardt's racing exploits, a strong undercurrent driven by the Christian beliefs of Earnhardt and his family will likely permeate the show, playing in to the consistently dominant trend within NASCAR itself, which is the only major sport with a pregame invocation, and where many drivers actively promote their faith.
Let's look at the cultural and logistical synergy a bit here. NASCAR (National Association for Stock Car Auto Racing), the leading stock-car racing organization, is a family-owned and operated business where Christian faith is often front and center. NASCAR's Daytona International Speedway won Facility of the Year at the 2016 Sports Business Awards and its Darlington's Bojangles' Southern 500 was nominated for Event of the Year, as was Dale Earnhardt Jr., for Social Media in Sports. The Daytona 500 alone averaged about a 6.6 rating share over the past three years on FOX, averaging 11.35 million viewers. The top ten NASCAR teams are worth $148 million on average (Hendrick Motorsports is number one at $375 million) and generated nearly $1 billion in revenues last season.
This is an extremely lucrative niche market for MMEG and the company is hard at work proving itself able to deliver high-quality media products that really resonate with audiences. A knack for satisfying the underserved Christian market, which has exceptional consumer trend metrics, is particularly noteworthy. The company's completion of its first music video in early May, for the track "I Believe," which was originally recorded for the company's faith market-focused album offering, The Greatest Story Ever Sung, was actually submitted for three 2014 Grammy's categories: best Contemporary Christian Album, best Engineered Album (non-Classical), and best Produced Album (non-classical).
The Greatest Story Ever Sung includes narrations by Stephen Baldwin and features the vocal work of Christian artists, who worked in the historic SugarHill Studio in Houston to help bring to life this rousing album, which tells the story of the birth of Jesus, using traditional Christian music. The music video for "I Believe" features noted faith based and adult contemporary singer, Suzanne Olmon, of the Faith United Methodist Church in Richmond, Texas.
Some quick stats speak volumes about the size of this market, with roughly 215 million American adults listening to Gospel Radio at least once a day and over 60 percent of the population in the Midwest and South chomping at the bit for more faith based films, as well as TV shows. According to the most recent Gallup poll, 75 percent of Americans (nearly 240 million) identify with a Christian religion. However, MMEG is not content to rest on its laurels, with a solid and growing library of faith-centric and sports-based media.
The company recently outlined an aggressive forward strategy focused on meticulous integration of acquired entertainment targets, as well as targets that are parallel to the wheelhouse of the company's Direct Marketing and Retail division, which promotes MMEG's film and music offerings, as well as consumer merchandise, via direct response TV. The company is also branching out through its newly-formed Music One Corp., headed-up by popular South Florida live venue circuit promoter/producer, Charlie Rodriguez, of Charlie Rodriguez Live Entertainment, into tangent content markets (as this deal can attest to) due to its increasingly able footing.
For more information, visit www.momentousent.com
Please see disclaimer on the QualityStocks website:
http://Disclaimer.QualityStocks.com

(0)

(0)
---