Momentous Entertainment Group (MMEG)


Post# of 96
Posted On: 05/26/2016 4:51:48 PM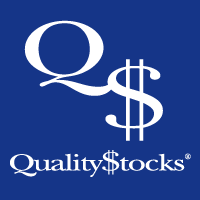 Momentous Entertainment Group (MMEG) Forming Partnerships to Make a Difference in People's Lives
Momentous Entertainment Group (OTC: MMEG) is an entertainment and direct response marketing company. The company is focused on creating, producing, and delivering high quality products across a range of media channels. Some of the media channels it uses include: feature film, television, music, the Internet, radio, and other forms of digital media used by people worldwide in day-to-day activities. MMEG produces largely faith-related programs that give viewers a positive outlook on situations and bring forward compelling moral stories. Each topic the company chooses is given from a Christian perspective, and MMEG believes these stories can influence many people by using Christian values to inspire and uplift them.
Since Momentous Entertainment Group was founded back in 2004, the company has grown tremendously from a product point of view. It has developed a number of offerings through a range of channels. Most recently, the company has released two music projects: 'The Greatest Story Ever Sung Special Edition' and 'Tim Storey Presents Daily Reminders'. Upcoming projects include reality shows about race driver Bobby Earnhardt and football coach and trainer Dennis Gile.
With every product, Momentous Entertainment Group puts together a direct marketing plan to promote consumer merchandise. The company uses a marketing strategy that focuses on direct response to promote products to the consumers. Direct response marketing uses calls to action to get feedback from consumers as quickly as possible. These up-selling and cross-selling techniques are said to be some of the most successful techniques for achieving sustainable growth, according to the Direct Marketing Association, and continue to be implemented by MMEG alongside the use of some innovative marketing techniques.
MMEG's marketing tools do not stop there. The company forms joint ventures with other companies that have potentially successful products. These partnerships enable others to benefit from MMEG's branding and marketing experts, as well as to use the company's established distribution channels. Momentous Entertainment Group works with a variety of companies to help them achieve their goals. The company helps to generate powerful responses from both startups and well-established companies to help them grow sales, lower acquisition costs, help them make new products and expand retail distributions.
Momentous Entertainment Group has a very clear objective for every single channel within the company. From music, to film, to reality shows, each sector is supported by an array of partners and offers transparency about the aims and objectives for the future. MMEG has established itself well in a wide range of markets with the help of a cutthroat mentality, which is: "Should the ROI for a particular product not be up to specifications, the product and the marketing strategy will be reevaluated and the product may be discontinued." The combination of the company's clear approach and objectives with the incredible partnerships and drive from its Christian faith has allowed it to implement a growth-based strategy that will enable it to flourish further within the entertainment industry while inspiring people worldwide.
For more information, visit www.momentousent.com
Please see disclaimer on the QualityStocks website:
http://Disclaimer.QualityStocks.com

(0)

(0)
---