Momentous Entertainment Group (MMEG)


Post# of 96
Posted On: 05/18/2016 5:17:51 PM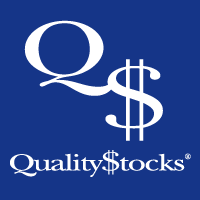 Momentous Entertainment Group (MMEG) is Keeping the Faith

Momentous Entertainment Group, Inc. (OTC: MMEG) is a faith-based, family-driven entertainment company, led by founder and CEO Kurt Neubauer. As he explained in a November 2015 interview (http://dtn.fm/7fL2J) with SmallCapVoice.com, Neubauer has 'been in the corporate market… from the 1970s on'. He 'has founded and taken companies public before', and he's been in the real estate sector, in oil and gas, and has worked in West Africa. Back in 2012, Neubauer, who is a member of the choir of Faith United Methodist Church in Richmond, Texas, experienced an uplifting revelation that led to The Greatest Story Ever Sung.
The Greatest Story Ever Sung is an album featuring 34 uplifting songs with interspersed narration by Stephen Baldwin, scion of the well-known thespian family. It tells the drama of Jesus's life, from his birth to his resurrection, and was produced at SugarHill Recording Studios in Houston, Texas, by Kurt Neubauer and Howard Harris. Howard Harris is Professor of Music and Founder and Director of Jazz Studies at Texas Southern University. He is an arts pioneer, composer, performing artist and world-renowned music director. He's also the sole African-American Houstonian whose works have been performed by the Houston Symphony Orchestra.
The Greatest Story Ever Sung was submitted to the 2014 Grammy's in three categories, including best Contemporary Christian Album, best Engineered Album (non-Classical) and best Produced Album (non-classical). It was engineered by Grammy Nominated Andrew Bradley, Chief Engineer at SugarHill Studios, and was originally released in October of 2013. In 2015, the CD was remodeled and a direct response marketing campaign was initiated.
Another of Momentous's faith-based projects is Tim Storey presents Daily Reminders from Scripture, which is a double CD album reciting bible passages on the themes of hope, love, peace and joy. It was produced under the direction of multi-Grammy winning engineer, Tom Weir. Tim Storey is a pastor and motivational life coach to many of the top names in the entertainment industry, including Oprah Winfrey. Daily Reminders was released in November 2015.
In May 2016, Momentous announced the completion of its first music video, a performance of 'I Believe' by Suzanne Olmon. Olmon sings soprano and is the Music Director at the Church of Faith United Methodist Church in Richmond, Texas. An audio track of 'I Believe' originally appeared on the album The Greatest Story Ever Sung.
Founded in late 2013, Momentous Entertainment Group is a Nevada corporation that went public in 2014 through an S-1 registration. Its three divisions are the film division, which handles feature films, documentaries, reality TV and other television products; the direct response marketing division; and the recording division, which produces faith-based CD projects.
For more information, visit www.momentousent.com
Please see disclaimer on the QualityStocks website:
http://Disclaimer.QualityStocks.com

(0)

(0)
---