Momentous Entertainment Group,


Post# of 96
Posted On: 05/18/2016 2:56:17 PM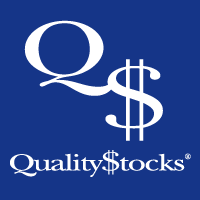 Momentous Entertainment Group, Inc. (MMEG) Announces Implementation of Acquisition-Based Growth Strategy
Before the opening bell, Momentous Entertainment Group, Inc. (OTC: MMEG) announced plans to implement an aggressive growth strategy through which it will take advantage of vertical growth opportunities in both primary and satellite markets through the completion of strategic acquisitions. When searching for potential acquisition targets, the company's management team will focus on domestic and foreign film and television distribution firms, film and advertising production businesses, record labels and distribution businesses, and other asset-based product companies that are suitable for direct response products and infomercial projects. Using this approach, Momentous plans to own a variety of entertainment and direct response properties across its current and supportive industries.
"As we grow the company's revenues through organic maturity of our Christian Music and sports-based Reality Television markets, we will look to acquisition to build steadfast and robust shareholder value in the near term," Kurt Neubauer, chief executive officer of Momentous, stated in this morning's news release. "The first stage is to complete a consequential acquisition that will complement Momentous Entertainment's market presence by enhancing scale considerably into a much larger and more diverse firm."
In recent weeks, Momentous has remained steadfast in its efforts to promote growth in the entertainment space. In late April, the company announced the commencement of initial filming for its upcoming reality TV series, tentatively titled Dennis Gile's Quarterback Academy, which will document the journey of football quarterbacks seeking to hone and perfect their performance levels. Momentous engaged the services of two-time Emmy Award winner Albert Miller and Runway Lights of Scottsdale, Arizona, to film the program while effectively capturing the excitement and action on display.
Earlier this month, the company, through its music division, built on this progress through the completion of its first music video, a performance of Suzanne Olmon singing 'I Believe'. Momentous has also started work on a second music video project, a production of 'A Baby Changes Everything', that's slated for release in the coming months.
Momentous continued to gain momentum in the entertainment space last week when it announced the creation of a new subsidiary, Music One Corp., as part of its strategy to expand its presence in the musical niche of the entertainment industry. Through Music One Corp., the company aims to take the lead in organizing and operating concert events, opening new channels for revenue generation. Momentous engaged South Florida live venue entrepreneur Charlie Rodriguez, founder of Charlie Rodriguez Live Entertainment, as the president of its new business unit.
With these growth initiatives, as well as the company's newly-announced acquisition-based growth strategy, Momentous could be primed to greatly expand its presence in the entertainment industry moving forward. Kurt Neubauer echoed this assessment in this morning's news release.
"By targeting companies that meet our growth targets, we can become a leading provider of content and service in the global entertainment space," he stated.
For more information, visit www.momentousent.com
Please see disclaimer on the QualityStocks website:
http://Disclaimer.QualityStocks.com

(0)

(0)
---