Alternet Systems, Inc. (ALYI) Harnessing


Post# of 56
Posted On: 05/11/2016 6:14:27 PM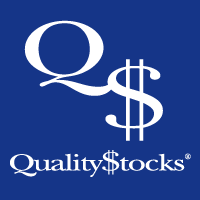 Alternet Systems, Inc. (ALYI) Harnessing Big Data Analytics to Deliver On Marketing Hyper-Localization Capabilities
With the $59 billion merger of Dell and information/virtual infrastructure developer EMC Corp. (NYSE: EMC) hanging in the air (arguably the biggest takeover in the sector's history), it is wise to look back at what CEO of the eponymous company, Michael Dell, said late last year about the rapidly evolving data economy being tech's next trillion-dollar opportunity (http://dtn.fm/t4kZo). The EMC move has been seen by many to be a play by Dell (which will be known as Dell Technologies after the merger) for exploiting the growing analytical and computational power coming from cloud architectures, as it relates to data-intensive IoT (internet of things) applications thereof, and big data analytics.
Indeed, this merger is just the tip of the iceberg in an environment where the biggest tech players are clamoring for big data-enabling IoT and the cloud muscle to make it all wieldy, questing desirously after the transformative marketing power obtainable thereby. With International Data Corporation projections for the big data technology and services market indicating a roughly 23 percent CAGR through 2019, when annual spending will reach upwards of $48.6 billion, and big data analytics in the healthcare sector alone projected to hit over $34 billion by 2022 according to a recent report by Research and Markets – that data economy Dell was talking about continues to show every sign of becoming as large, or larger than predicted.
Strategy Analytics even foresees the big data analytics software space as generating around $81 billion in global revenues by 2022, crushing the roughly $36 billion generated last year, as IoT-driven smart living solutions continue to proliferate. A recent article (http://dtn.fm/R2gUu) in Mobile Payments Today, did a good job of illustrating how sector majors like Apple (NASDAQ: AAPL), with its Apple Watch wearable, and Alphabet (NASDAQ: GOOG; GOOGL), whose subsidiary Nest develops self-learning, sensor-driven home automation technology, are both driving hard into the IoT arena, intent on unlocking the marketing power of big data. Even a novel entrant like the personalized coffee experience platform developed by Nestle's (OTC: NSRGY) Nespresso operating unit, called Prodigio, the first connected espresso machine from the company, with its mobile app that handles everything from operations to one-touch reordering, should strike a resounding chord with investors about where this overall space is headed.
In this increasingly connected world, the days of mass-marketing are going the way of the dodo bird. Marketing is migrating ever more toward highly personalized and hyper-localized microsegmentation, and the key role that big data analytics has to play here in unlocking the potential of transaction data has historically been something only the biggest players at the table could really understand and make use of. This is where a company like Alternet Systems, Inc. (OTC: ALYI) really shines, with its device-spanning payment technologies, digital currency and banking solutions, and extremely robust big data analytics and automated marketing research capabilities. Fully integrated analytics backing up the company's innovative financial services industry-focused software solutions allows Alternet clients to have a proprietary market view that spans multiple, diverse data sources.
This kind of powerful lensing system allows companies to identify crucial audience and location microsegments, adapting on-the-fly to changing conditions in the market through a highly localized and agile approach, which means optimum price and promotion investment can be dialed in with substantial accuracy across an entire array of products. The capacity to do automated profit and loss yield tuning at the micro level like this is the kind of capability hitherto reserved only for the big boys, who could afford to shell out top dollar for off-the-shelf solutions or hire the team and develop their own integrated solutions in-house. But ALYI is changing the game for SMEs in particular, with its steadily advancing portfolio of digital commerce technologies, and the company had its 'accumulate' recommendation from Caprock Research recently reaffirmed by the news that it has layered up considerable momentum – attracting new clients and nurturing important new partnerships to expand its service offering since the launch of its Data Analytics Division in January.
Caprock Research's $0.05 PPS near-term and $0.17 PPS long-term targets should be revisited via a newly updated report sometime shortly after the release of ALYI's 2015 financials, so investors should keep an ear to the ground in coming weeks for word from the company.
For more information, visit www.alternetsystems.com
Please see disclaimer on the QualityStocks website:
http://Disclaimer.QualityStocks.com

(0)

(0)
---