Alternet Systems, Inc. (ALYI) Poised


Post# of 56
Posted On: 05/04/2016 5:42:53 PM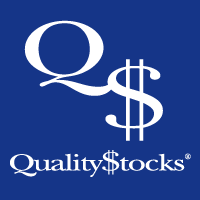 Alternet Systems, Inc. (ALYI) Poised for Growth by Uncovering Hidden Roadmaps to Success within Company Data
As boards place greater pressure on C-levels to produce value by transforming what they know into action, the right data and analytics operating model is vital to success and growth. After all, if you're going to compete in a digital economy, you'd better arm yourself with the tools of the trade and produce like never before – or at least just a bit better, faster and more efficiently than the closest competitor. Alternet Systems, Inc. (OTC: ALYI) knows this first-hand, and, in so doing, builds shareholder value by investing in creative ways to manage digital commerce and the information and payments therein.
Alternet focuses on vertical markets in today's digital commerce environment and transforms today's pervasively outdated electronic payments infrastructure to create advanced predictive data analytics applications for the consumer, telecommunications and financial market sectors. Within these markets, Alternet is boosting the speed with which the future of money affects the demand for these services worldwide.
A recent Google study claims that the world currently generates more information in three days than it did from the dawn of civilization to 2003! If this doesn't send chills up the spines of CIOs and CDOs, they're either sound asleep or working on ways to both structure and use this information to their companies' advantages in efficient and sustainable ways. Alternet Systems' partnerships are advancing these endeavors worldwide and outlining paths for growth for its shareholders, as well as the businesses Alternet is engaging.
ALYI's payment technology solutions deliver products to financial organizations that need solutions for managing a wide range of payments channels. Alternet delivers products and applications development engines that extend beyond the capabilities of processing across all capture devices (e.g. mobile phones, tablets) for delivering channel-specific abilities.
The company's financial technology solutions provide digital currency payment solutions, banking solutions and digital payment services, while its data analytics offerings change how leading organizations use their data within their marketing research operations. The company looks to introduce a digital currency bank with government regulations and foreign exchange capabilities and provide micro payment services to the retail industry's emerging markets.
For more information, visit www.alternetsystems.com
Please see disclaimer on the QualityStocks website:
http://Disclaimer.QualityStocks.com

(0)

(0)
---