GTX Corp. (GTXO) Helping to Provide 'Peace of Mi


Post# of 151
Posted On: 03/02/2016 3:05:54 PM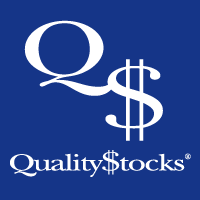 GTX Corp. (GTXO) Helping to Provide 'Peace of Mind' For Alzheimer's Caregivers
Having the people we love go missing – even for brief periods – is a horrifying experience. In a recent news blog on the Modesto Bee website (http://dtn.fm/D13hJ), "a 70-year-old Sonora, California man suffering from Alzheimer's disease was reunited with his family early Wednesday after being reported missing the night before. This man has no recollection of where he went or what he did, authorities said in a news release. He was reported missing by the Tuolumne County Sheriff's Office at about 10:45 p.m. on Tuesday. This man left his home in Apple Valley Estates on Tuesday at around 7 p.m." It's very lucky the authorities found this man so quickly, but it could be very different the next time. Companies like GTX Corp. (OTC: GTXO) provide a GPS location solution to assist with this potentially dangerous situation.
The patented GPS SmartSole™ features a miniaturized, invisible GPS tracking device embedded in the insoles and powered by a rechargeable battery that lasts 1-2 days on a single charge. The GPS SmartSole™ sends a signal to the central monitoring website showing the wearer's exact location using a combination of satellite and cellular technology. After you activate and setup your tracking account with GTX Corp., you will be able to monitor the person wearing the GPS SmartSole, right from your computer, tablet or smartphone.
Peace of mind has no price tag when it comes to taking care of the ones we care about, and GTX offers a very affordable, effective location assistance option to assist in taking luck out of the equation. Being able to get an alert immediately once the SmartSole wearer wanders out of the preset parameters is advantageous, as compared to just winging it with a hope and prayer.
Those with Alzheimer's live an average of eight years after their symptoms become noticeable to others, but survival can range from four to 20 years, depending on age and other health conditions. Maximizing quality of life is only possible if you can keep track of where people suffering from this debilitating condition are at all times.
Currently, over 100 million people require oversight due to various forms of memory impairment. That number is expected to increase to 277 million by 2050, according to The 2013 World Alzheimer's Report. Some other startling figures to keep in mind include:
- 60 percent of individuals living with cognitive conditions that impair memory will become "lost" at least once
- 70 percent of those individuals will become "lost" 3 or more times
- 46 percent of wanderers not found within 24 hours may die
For more information, visit www.gtxcorp.com
Please see disclaimer on the QualityStocks website:
http://Disclaimer.QualityStocks.com

(0)

(0)
GTX Corp. (GTXO) Stock Research Links



---