GTX Corp. (GTXO) Granted U.S. Patent Related to Lo


Post# of 152
Posted On: 03/02/2016 2:41:20 PM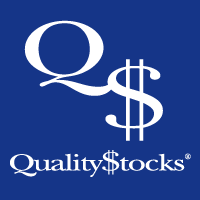 GTX Corp. (GTXO) Granted U.S. Patent Related to Location-Based Monitoring Platform
Before the opening bell, GTX Corp. (OTC: GTXO) announced that it was recently granted U.S. patent no. 9,219,978, marking a significant addition to its existing family of communication protocol patents, as well as its overall intellectual property (IP) portfolio. This patent, in addition to previously awarded patents 8,154,401 and 8,760,286, provides considerable value to the company's IP portfolio and greatly enhances its position in the rapidly growing, multi-billion dollar location-based technology market. All three of these patents are free from limitations regarding form factor or industry, making them applicable to generic tracking devices deployed across numerous industries.
"The value of these patents for GTX is they extend far beyond our core footwear applications and into areas such as GPS watches, fitness wearables that track location, hand-held GPS devices, tracking apps on smartphones and tracking devices and platforms in general," Andrew Duncan, director of business development with GTX Corp., stated in this morning's news release. "We are extremely pleased to have been issued another patent in our very valuable family of patents which are key inventions to how almost all 2 way GPS devices function today."
GTX Corp.'s favorable IP position stems back to 2008, when the company was serving as a trailblazer in the burgeoning wearable technology market. From its position at the forefront of the market, GTXO developed a number of vital protocols and filed patents on these inventions. Leaning on strong legal counsel and a forward-thinking development team, the company has built a robust IP portfolio that encompasses various aspects of modern location-based technologies and related products.
Today, location-based technologies have become ubiquitous. In a 2013 report (http://dtn.fm/e6kG4), Pew Research Center estimated that approximately 74 percent of all adult smartphone owners used their mobile devices to get information based on their current locations. Leading online statistics firm Statista (http://dtn.fm/zVu10) reinforced this data, forecasting an increase of more than 60 percent in the total number of location-based service users in the United States to 242 million over the four-year period ending in 2018.
Following the reception of U.S. patent no. 9,219,978, GTX Corp. took a major step toward continuing to strengthen its IP portfolio by filing an additional patent application under the '286' family tree, giving the application a priority date of February 2008. The '286' patent family includes a number of potentially patentable communication/configuration features that could serve to strengthen GTXO's already formidable IP position. Since the company currently has a pending divisional application within this family of patents, GTXO is entitled to – and plans to pursue – additional patents on several key features in the future.
"As a pioneer and forward thinker in this industry and having had excellent legal counsel along the way we made the early investments in building a robust IP portfolio which today is culminating not only as a barrier to entry to our core business but also increasing the overall GTX enterprise value," Patrick Bertagna, chief executive officer of GTX Corp., concluded in the news release.
For more information, visit www.gtxcorp.com
Please see disclaimer on the QualityStocks website:
http://Disclaimer.QualityStocks.com

(0)

(0)
GTX Corp. (GTXO) Stock Research Links



---