The Wave Group Inc. View this email in your brows


Post# of 606
Posted On: 02/19/2016 1:20:10 PM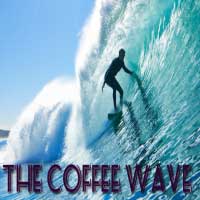 The Wave Group Inc.
View this email in your browser
SHOM .0012
BREATHTAKING BLUE SKY CHART
GOLDEN CROSS UPWARD
50 DAY AVG OVER THE 200 DAY
LOOKING FOR FILINGS AND A MERGER
NEWS START SOON INTO MARCH.
Wave Group Inc.
Announcing All Your Website & Domain Needs are Available at our New Site.
http://www.buildyourownstore4fun.com
Website Builder
Get online. Grow your business. Never miss a customer.
ADDITIONAL RESEARCH LINKS
SHOM
FOR THE LONG TERM BUYERS
DO YOUR RESEARCH
MAKE A PLAN OF & ACTION FOR PROFIT ON
SHOM .0012
BLUE SKY BREAKOUT POINT
Claudia Posts of Post Advisors will be at the booth answering questions
CANNABIS IS HERE!
FOR THE FIRST TIME EVER,
CANNABIS/MARIJUANA
WILL BE REPRESENTED AT THE:
PHILADELPHIA FLOWER SHOW
(NAH SORRY…NOT THE PLANT)
OUR STORY AND PUSH FOR:
LEGALIZATION IN
PENNSYLVANIA!
Yes, we have a booth, and now we need YOU to help us move forward. WE NEED VOLUNTEERS TO BOOTH TEND. You get into the Flower Show for FREE because you are a volunteer. You booth tend for no less than two hours up to however long you can give us. You have the extra advantage of walking the show because you volunteered – plus you are helping to make history!
OUR MISSION
•Legalization of marijuana for medicinal and recreation purposes
• Reduce and/or eliminate prison and fines for possession
• ILLUSTRATE with facts and figures the positive economic impact for the state
• Work with our legislators in Harrisburg
WRITE IN TO SUPPORT:
SENATOR FULMER'S BILL SB-3
WE NEED YOU!!!
• BOOTH TEND
• DONATE TO THE CAUSE
• SPONSORSHIP'S AVAILABLE
• TELL YOUR FRIENDS TO SIGN UP TO VOLUNTEER
If you support legalization – this is a must attend event!
For further information to sponsor,
donate or volunteer please contact:
Claudia Post
claudia@smokinhotsolutions.com
PLEASE PASS THIS ALONG – THE TIME IS NOW!
Claudia Post
postadvisors.com
claudia@smokinhotsolutions.com
PLEASE PASS THIS ALONG – THE TIME IS NOW!Smokin Hot Solutions
Support Legalization in
Pennsylvania
at the
Philly Flower Show
March 4th, 5th,
SHOM
Southern Home Medical, Inc.
WAVE ORIGINAL RELEASE DATE: 01/05/2016
START PRICE: .0006 LOW OF DAY
Contact Info:
218 Trade Street
Suite A
Greer, SC 29651
Website:
http://www.southernhomemedical.com
Phone: 864-655-5902
Email: corporate@southernhomemedical.com
Find us on:
Twitter LinkedIn
Business Description
Healthcare Services and Medical Equipment
SHOM Security Details
Share Structure
Market Value1 $550,557 a/o Jan 04, 2016
Authorized Shares 5,000,000,000 a/o Sep 30, 2015
Outstanding Shares 786,509,863 a/o Sep 30, 2015
Float 462,417,400 a/o Sep 30, 2015
Par Value 0.001
Transfer Agent(s)
Transfer Online, Inc.
Your text caption goes here. You can change the position of the caption and set styles in the block's settings tab.
THE WAVE GROUP INC.​
USA - DIVISON CANADA - DIVISION
454 Harshberger Rd ste1 Route 406
Johnstown PA 15905 US Niagara Falls, ON
(814) 418-6648​ (814) 418-6648​
davidpecoraro@wavegroupinc.com
anthonytropea@wavegroupinc.com ​
Southern Home Medical Aggressively Pursing
Merger/Acquisition Targets
Greer, SC - NewsMediaWire – December 16, 2015 - Southern Home Medical, Inc. (OTC PINK: SHOM), a holding company providing healthcare services, staffing and medical equipment to medical institutions, facilities and in-home patients, announced today their intention to pursue merger and/or acquisition targets in the medical industry.
"Our position for growth and acquisition has never been better than right now," stated Jeffrey L Sarvis, President & CEO of Southern Home Medical, Inc. "We are generating well over one million in annual revenue with little to no debt, other than daily operations, and we are cash flowing nicely. The timing is right for a candidate who is a proven operator and will blend seamlessly with the businesses that we currently operate."
Southern Home Medical owns and operates ApneaRx, a medical equipment provider for both in-home patients and medical facilities. Southern Home Medical also operates a very successful nurse staffing agency branded as Encore Medical Staffing. The company currently has company-owned and franchise locations across the Southeastern United States. The company plans to expand its reach and revenue base even further next year by ramping up the growth of the nurse staffing business.
Mr. Sarvis went on to say, "The ideal merger or acquisition candidate would be a business or businesses that have proven track records, potential for growth, are looking to expand and are scalable. The benefit of operating as a publicly traded company includes the ability to raise funds for expansion. We have been pleased with the expansion and growth of Encore thus far internally, and we're ready to add additional businesses that would offer synergies to our already existing business portfolio."
When pressed, Mr. Sarvis stated, "Yes, we already have a few candidates in mind."
Mr. Sarvis finished up by saying, "We want our investors to know that our share structure will remain intact. We will only increase the number of common or preferred shares of our company with the interest of the business and shareholders in mind. In other words, we are not the type of company that you typically see trading at our level that max out shares for the benefit of management. If you ever see an increase in the shares of Southern Home Medical, you can count on the fact that it was in the best interest of the business and the shareholders…period. This is an exciting and pivotal time in the growth and development of our company and I just want to reassure our shareholders that we will always do what is right on their behalf."
About Southern Home Medical, Inc.:
Southern Home Medical, Inc. is a Holding Company with a focus on servicing the needs of the Healthcare Industry. The Company has quality health care professionals and medical equipment to support hospitals, rehab centers, nursing homes and other medical facilities providing RN's, LPN's, CNA's, RT's, Billing Specialist, Customer Service Specialist. With contractual agreements in Columbia, Greenville, Florence and Myrtle Beach, South Carolina; Nashville and Murfreesboro, Tennessee; Atlanta, Georgia. Southern Home Medical will leverage the success of these business areas to expand sales opportunities in other areas with health, medical and equipment needs.
Websites:
www.southernhomemedical.com
https://twitter.com/southernhomemed
http://www.facebook.com/southernhomemedical
www.encoremedicalstaffing.com
www.apnearx.net
www.backgroundconsent.com
Forward Looking Statement:
The statements in the press release that relate to the Company's expectations with regard to the future impact on the Company's results from acquisitions or actions in development are forward-looking statements within the meaning of the Private Securities Litigation Reform Act of 1995. The statements in the document may also contain "forward-looking statements" within the meaning of Section 27A of the Securities Act of 1933 and Section 21E of the Securities Exchange Act of 1934. When used in this press release, the words "anticipate," "believe," "estimate," "may" "intend," "expect" and similar expressions identify such forward-looking statements. Forward-looking statements are subject to risks, uncertainties, and other factors that could cause actual results to differ materially from those contained in such statements. Such risks, uncertainties, and factors include, but are not limited to, future capital needs, changes, and delays in product development plans and schedules, or market acceptance.
Email Contact:
corporate@southernhomemedical.com
864-655-5902
UncleFester Member Level Wednesday, 12/16/15 10:42:24 AM
Re: None
Post # of 13275
Due Diligence - SHOM As Of 12/16/2015:
Outstanding Shares: 786,509,863
Float: 462,417,400
Revenue: Over $1,000,000 in annual sales
Debt: No debt other than what is required as part of daily operations
Currently Operates two companies:
ApneaRX -
http://apnearx.net/
Encore Medical Staffing -
http://encoremedicalstaffing.com/
The company has 14 company and franchise locations based on the link below:
http://encoremedicalstaffing.com/locations/
Based on the most recent press release, the company plans to expand its reach with Encore Medical Staffing and open additional locations in 2016.
SHOM is the Franchisor for this brand.
The revenue looks to be a combination of three things:
ApneaRX medical equipment revenue, Encore company revenue and Encore franchise royalties.
Best of all, contrary what we've all been used to seeing lately at this trading level, this company has no toxic debt of any kind that might jump up and bite us somewhere down the road.
And now they are looking to expand with the addition of another brand or brands per the press release below:
December 16, 2015 09:00 ET
Southern Home Medical Aggressively Pursing Merger/Acquisition Targets
GREER, SC--(Marketwired - Dec 16, 2015) - Southern Home Medical, Inc. (OTC PINK: SHOM)
SOUTHERN HOME HAS FOUR REVENUE STREAMS LISTED
THEY ARE LOOKING FOR ANOTHER COMPANY TO MERGE WITH.
THIS IS A LONG TERM PICK FOR THE TIDAL WAVE OF THE YEAR
TIME TO LEAVE THE TRIPS PRICE FOREVER THIS WEEK.
http://www.backgroundconsent.com/
t.
OTC Pink Current Logo: TALK
iTalk Inc.
iTalk
http://www.italkmobility.com/home
United Mobile Solutions
http://unitedmobilesolutions.com/
CPD Mobile wholesaler and master distributor
CPD Mobile is very news worthy and has one many awards over the years. Here is the latest Award from August 2015:
http://cpdmobile.com
Welcome to United Mobile Solutions DBA:
CPD MOBILE
UMS - a rapidly growing distributor and service provider - serves the wireless industry with a comprehensive portfolio of solutions from logistics to payment processing and voice/data plans. The company has focused on the fast growing pre-paid part of the overall wireless market, where consumers drive strong demands for mobile devices and phone service at affordable pricing.
UMS was formed in 2009 to act as Master Dealer for T-Mobile Wireless and create a distribution network of sub dealers - including kiosks, stores, and franchised outlets. The sub dealer network quickly expanded to over 1,600 outlets in the USA, when UMS began to distribute mobile phones in 2010 - a number that will exceed 7,500 outlets during 2014.
Our Services
Company growth has led to new service areas including payment processing, enterprise sales to regional carriers, reverse logistics operations and international sales.
UMS has made significant investments to provide high quality fulfillment and logistics services, and the skilled staffing to support them - distinguishing them from the competition - and opening up new opportunities in the ever changing wireless markets.
UMS employs more than 50 people and is based in Norcross, GA with operations and sales offices in Texas and Florida, with planned expansion throughout the United States.
Place Your Advertisement Here Weekly
Call For Details or Visit Our Site:
2016 ADVERTISING SPECIAL;
Buy 1 month and get 2 months free:
CODE Newsletter 2016
$69.00 a Month
http://www.wavegroupinc.com/
davidpecoraro@wavegroupinc.com
anthonytropea@wavegroupinc.com
iTalk
iTalk, with its innovative technology, is spearheading a wireless revolution to lower communications costs and has targeted the $40 billion iPod accessory market and the $340 billion global cellular market. iTalk is combining the power of the internet and its proprietary technology to integrate nationwide connectivity and global communications into the iPod touch. iTalk's low cost, no contract service will disrupt traditional wireless carriers by displacing antiquated technology requiring expensive cell phone plans and contracts. The increased power of today's handheld electronics has enabled iTalk to create innovations in cellular communications by integrating VoIP technology into mobile devices.
The 2015 Inc. 5000, unveiled online at Inc.com and with the top 500 companies featured in the September issue of Inc.
"The story of this year's Inc. 5000 is the story of great leadership. In an incredibly competitive business landscape, it takes something extraordinary to take your company to the top," says Inc. President and Editor-In-Chief Eric Schurenberg. "You have to remember that the average company on the Inc. 5000 grew nearly six-fold since 2012. Business owners don't achieve that kind of success by accident."
The annual Inc. 5000 event honoring all the companies on the list will be held from October 21 through 23, 2015 in Orlando. Speakers include some of the greatest entrepreneurs of this and past generations, such as Marcus Lemonis, host of the CNBC show "The Profit," Robert Herjavec, one of the main "sharks" on ABC-TV's "Shark Tank," KIND Founder and CEO Daniel Lubetzky, and Co-Founder of Goodshop.com JJ Ramberg.
About CPD Mobile
CPD Mobile is a dedicated wireless equipment distributor and service provider catering to a market that is sophisticated in its demands for the latest technology at affordable prices. CPD distributes GSM and CDMA handsets of every manufacturer branded with every carrier to retail cell phone dealers as well as to local providers across the country. CPD additionally provides a comprehensive portfolio of solutions that include payment processing, RMA, warranty, reverse logistics and sourcing. CPD first entered the market in 2009 as a flagship equipment distributor, and a Master Dealer for T-Mobile that is credited with the creation of a distribution network of sub dealers – including kiosks, stores, and franchised outlets – numbering more than 1600 U.S. locations. CPD is based in Norcross, GA with operations and sales offices in Texas and Florida. For more information, visit:www.cpdmobile.com
OTC Symbol: TALK
Mission Statement
Create a financially self-sustainable company through organic growth and strategic acquisitions. iTalk will make acquisitions to accelerate growth by identifying and then acquiring well-managed companies with strong customer bases and solid financials. These strategic acquisitions will enable iTalk to grow rapidly, and allow it to market its innovative products and services to the newly acquired customers. iTalk fully expects to market its products to the 200 million users that have recently purchased iPod's, iPad's and iPhones. iTalk is spearheading a wireless revolution to lower consumer's monthly cellular and internet bills. iTalk's long-term strategies and short-term actions are molded by a set of core values that are shared by each employee. iTalk will deliver operational excellence in order to meet and exceed its commitments to both its customers and its shareholders.
iTalk is guided by the relentless focus on five imperatives and will constantly strive to implement the critical initiatives to achieve their vision.
Continuously develop and acquire new products in order to grow rapidly and to fulfill our customers' needs.
Grow organically through direct online sales, and through the development of wholesale distribution, both domestically and globally.
Make strategic acquisitions and market to the newly acquired customer base to accelerate our growth.
Make our customer the top priority, through great service, affordable prices, innovative products and services and accessible customer support.
Deliver maximum shareholder value and avoid shareholder dilution.
Funding
https://www.equitynet.com/c/united-mobile-solutions?s=p
15%
Funding Goal$2,000,000
Funding Raised So Far$300,000
Funding CommitmentsSign up as Investor
Funding Remaining$1,700,000
Funding TypeDebt Financing
Pre-Money Valuation Sign up as Investor
Investor Ownership Sign up as Investor
Interest / Dividend Sign up as Investor
Previous Funding Sign up as Investor
United Mobile Solutions
United Mobile Solutions Logo
Norcross, GA 30071, US
Communications Equipment
www.cpdmobile.com
HIGH GROWTH AND PROFITABLE: 2013 Revenues over $17 million and EBITDA of $800K. UMS was started in 2010 and is now recognized as a leading niche player in the Wireless Industry. UMS is a nation wide distributor of Wireless products and services. Headquartered in Atlanta GA with satellite offices in Florida, Texas, and soon California. Now in the process of expanding its logistics hub in Dallas TX.
MULTIPLE SALES CHANNELS & BRANDS: With strong revenue growth and a rapidly growing client base, UMS and its multiple brands are recognized as a trusted company in the marketplace. Brands include Cell Phone Depot, CPD Mobile, Next Level Solutions and United Prepaid. Multiple brands ensure brand clarity and bring focus to our marketing efforts.
NATIONWIDE DISTRIBUTION FOOTPRINT: UMS has focused on a growing industry by building a distribution network of over 1,500 wireless retailers and wireless products and services re-sellers. UMS has identified niche needs in the market place, and has the logistical capabilities to rapidly launch new products and services in an industry that is now changing every six months with new technology advances.
CREDIBILITY: UMS has achieved credibility and trust by focusing on its quality and expertise. It has built a team of industry experts with decades of experience in various wireless sectors: payment processing, cellphone hardware, manufacturing engineers (reverse logistics), MVNO (Mobile Virtual Network Operators), carrier contracts and branded retailers.
Share
Tweet
Forward
+1
Pin
This Weeks Newsletter Premiere Sponsor:
Marathon Group Inc.
Visit Our sponsor Today
TALK OTC Pink Current Logo
0.0010.0007 (350.00%) since Oct 16, 2015
Contact Info
100 E. Linton Blvd.
Suite 144-A
Delray Beach, FL 33483
Website:
http://www.italkmobility.com/
Phone: (877) 652-3834
Email: investor@italkmobility.com
Find us on: Twitter LinkedIn
1,750,000 Owned by the new Company
TALK Security Details
Share Structure
Market Value1 $542,400 a/o Oct 16, 2015
Authorized Shares 500,000,000 a/o Mar 25, 2014
Outstanding Shares 1,808,001,287 a/o Aug 24, 2015
-Restricted Not Available
-Unrestricted Not Available
Held at DTC Not Available
Float Not Available
Par Value Not Available
Capital Change=shs increased by 25 for 1 split. Payable upon surrender.. Ex-date=12/21/201
SEC Filingshttp://www.otcmarkets.com/stock/TALK/filings
News & Analysishttp://www.otcmarkets.com/stock/TALK/news
Share
Tweet
+1
Pin
Forward
Today's Newsletter Sponsor's are:
http://marathonhcc.com/
Your Trips Camping Supplies Start Here
WWW.CAMPINGHUNTING4FUN.COM
Coming Soon
http://outdoorlife4fun.com/
Your Next trips Routing Starts Here
WWW.BUZZNBREWZTRIPS.COM
All Your Business Loans See
Our New Sponsor:
https://www.empoweringloans.com/
Buzznbrewztrips
We can advertise your company here on the newsletter or on Buzznbrewztrips website.
Please go to the: Wave Group Inc for more details.
The Wave Group Inc.
Please share our company or call David Pecoraro for more details of how we can grow your companies social media presence
The Wave Group does help companies with reorganization or even setting up new websites and modeling the company around your ideas.
Website design or Redesign
SEO & Social Media Design
Website Hosting & Online Sales
Promotion & Marketing
Strategic Business Planning
Market & Funding Campaigns
Global Networking
Integrated Accounting @ Customer Contact Programs
Other Company Management & Process Flow
Please add our websites to your favorite links
Proudly sponsored by your travel planning site for trips to the fun:
WWW.buzznbrewztrips.com
BUILD IT BETTER ~ A NEW APPROACH TO BUSINESS DEVELOPMENT
Having a business presence on the Internet has become a necessity in today's world.
The importance of social media marketing for businesses and organizations is no longer questioned. It has become a worldwide trend in which helps businesses and organizations connect with their customers online.
Follow us on Facebook:
https://www.facebook.com/TheWaveGroupInc
Building a great business @ Buzznbrewz: -
http://www.buzznbrewztrips.com
Copyright © *2015* *Wave Group Inc.*, All rights reserved.
*Wave Group Inc.* *Newsletters*
Our mailing address is:
*http://www.wavegroupinc.com/* *454 Harshberger Rd Ste 1 Johnstown, Pa 15905*

(0)

(0)
---