NSAV Announces Revenue and Customer Acquisition Ra


Post# of 606
Posted On: 05/07/2015 9:51:48 AM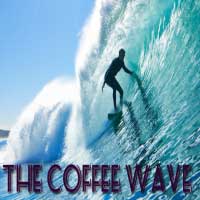 NSAV Announces Revenue and Customer Acquisition Rates Since the Closing of the Pyrotree Acquisition

PORT JEFFERSON, NY / ACCESSWIRE / May 5, 2015 / Net Savings Link, Inc. (PINKSHEETS:NSAV) today has announced through its CEO, Steven Baritz, the preliminary customer acquisition data that Pyrotree Inc has achieved subsequent to the acquisition 2 weeks ago.

Pyrotree's CEO, Christopher Dell'Olio commented the following: "For the 6 months prior to our acquisition by NSAV, we were adding an average of 29 new customers per month. In the 2 weeks since the acquisition, we added 188 new customers for the month of April, and our current trajectory for May should exceed April's numbers." Dell'Olio continued, "Although it is too early to do long term forward projections, It is quite apparent that our acquisition by a public company like NSAV has given us additional reach and credibility that we did not previously possess, and we are very pleased with the significant increase in customer acquisition that occurred immediately after we became a wholly owned subsidiary of NSAV."

NSAV's CEO, Steven Baritz commented, "NSAV is determined to allocate the necessary resources of personnel and financial commitment to continue to maintain the current growth trajectory that Pyrotree is now experiencing, and we are pleased to report that NSAV is now showing revenue for the first time since our current management team took control of NSAV over the previous management team last June, 2014."

Mr. Dell'Olio provided additional commentary on data for the growth of customer acquisition: "Our pageviews and unique visitor data, as determined by Google Analytics, have doubled, and in some cases , actually tripled on a day over day basis for new traffic to our product websites since our acquisition by NSAV. This has clearly been a significant contributing factor towards our growth trend, and as we continue to implement ongoing and continuous S.E.O techniques to maximize organic growth of our sites to attract new customers, we have reasonable expectations that this growth trend will continue to develop, and accordingly, will produce ongoing revenue."

Mr. Dell'Olio continued: "All of the Keywords such as "420 web design, cannabis web design, marijuana website design, etc," we are already ranking either #1 or #2 in the search engines and we are also showing tremendous growth in impressions as more and more people search for related services in this growing industry. Most of our competitors who rank above or below us were established before us when we were known as "Code Kush", and we have already beaten them to the #1 and #2 ranks.'" "In fact", Mr. Dell'Olio said, "out of 30-40 firms in this industry, and with us being about the 15th to enter the sector, we have already established #1 and #2 rankings with growth in many other keywords and sectors, which will facilitate organic growth of our brand and product suite."

NSAV's CEO, Steven Baritz, also elaborated on the implementation of the RFID ( Radio Frequency Identification Device ) component into the Pyrotree POS ( Point of Sale ) system. "Pyrotree and NSAV are in the process of fully integrating a complete "seed to PAYMENT" RFID tracking/traceability system into the Pyrotree POS software that will be able to track every step of the manufacturing process, from the initial seedling stage, and through every stage of development, production, distribution, retail sale, up to and including the actual purchase by the end user consumer." Mr. Baritz continued, "We are currently unaware of any other firm that is including the end user consumer PAYMENT as part of the RFID solution. This will ensure that sales are only made to those that are of legal age and legal permission to purchase the products, allowing for the payment type to be fully documented, and every product sold to the consumer will actually be able to be traced back to the exact grower, and even the exact plant that the consumer's product originated from." "This provides a level of traceability, safety, and compliance that is currently unheard of in today's market sector, and we are pleased to be leading the way in this innovative system of full accountability that will benefit everyone in the process, from the growers, all the way down to the end consumer user of the various products," said Baritz. "This will clearly be a significant additional revenue source for NSAV and Pyrotree as it develops, and we will provide more details as they become available, "Mr. Baritz said.

Mr. Baritz also commented on the warm shareholder reception to NSAV's new direction. "It is quite apparent from the recent market activity on the stock that NSAV has garnered new found attention from old and new shareholders and investors alike. We have set trading volume records for the stock, and we expect, through an ongoing and continuous policy of transparency and sincerity, to continue to attract more long term shareholders that will truly have a vested interest in the continued success of NSAV, in a way that will continue to add growth and equity in a reasonable, measured way that reflects the conservative management approach that is being fostered by the leadership team at NSAV and Pyrotree." "We have long term objectives and ambitions for the continued growth of our firm, and we believe that through proper management and shareholder support, we will continue to pass milestones of progress and growth that will benefit the company and shareholders alike," said Baritz.

About Net Savings Link, Inc.

Net Savings Link, Inc. owns and operates a wholly owned subsidiary, Global Distribution Corporation, a distribution company that markets and distributes products in varying industries including the supplement, wellness and natural remedies markets. People interested in learning more about Global Distribution should check back with the company at its website, ww.Globaldistributioncorp.net.

DISCLAIMER: This Press Release may contain certain forward-looking statements. The Company has tried, whenever possible, to identify these forward-looking statements using words such as "anticipates," "believes," "estimates," "expects," "plans," "intends," "potential" and similar expressions. These statements reflect the Company's current beliefs and are based upon information currently available to it. Accordingly, such forward-looking statements involve known and unknown risks, uncertainties and other factors which could cause the Company's actual results, performance or achievements to differ materially from those expressed in or implied by such statements. The Company undertakes no obligation to update or advise in the event of any change, addition or alteration to the information contained in this Press Release including such forward-looking statements.

(0)

(0)
---