Alternet Systems, Inc. (ALYI) Targeting


Post# of 56
Posted On: 11/25/2015 6:07:13 PM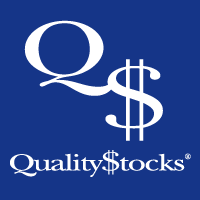 Alternet Systems, Inc. (ALYI) Targeting Modernization of Legacy Point of Sale Infrastructure through MUXI Partnership

The global point of sale software industry climbed to $3.2 billion in 2014, according to TechNavio, and additional growth is expected in the years to come. While the market has traditionally been led by major players such as Verifone (NYSE: PAY), First Data (NYSE: FDC) and Oracle (NYSE: ORCL), evolving consumer preference and the emergence of new payment technologies – including self-checkout and wireless point of sale terminals – has created inviting conditions for companies with innovative products that address unmet demands. Just last week, mobile payments firm Square (NYSE: SQ) reaffirmed these conditions when it commenced trading on the NYSE as one of the most anticipated public debuts of the year.
Alternet Systems, Inc. is targeting the point of sale industry by delivering technology products that can manage a wide range of payment channels. The company's products and application development engines extend the capabilities of existing payment technologies by enabling processing across a collection of capture devices while delivering channel-specific abilities. In August, Alternet, through wholly-owned subsidiary Alternet Payment Solutions, extended its market reach when it announced the execution of a strategic partnership with MUXI, the Brazilian leader in multichannel technology solutions for the electronic point of sale industry.
"The partnership with MUXI allows us to introduce an innovative, brand agnostic point of sale terminal and disruptive payment technology offering to the U.S.," Henryk Dabrowski, chief executive officer of Alternet, stated in a news release. "We envision MUXI's products fitting an underserved market consisting of the largest outdated legacy point of sale infrastructure in the world."
North America currently represents roughly 32 percent of the global point of sale market, which is expected to achieve a compound annual growth rate of 11.6 percent from 2014 to 2020. Across the continent, retailers of all sizes are turning to mobile point of sale technologies in an effort to cut costs and increase operational efficiency. In 2013, research firm IHL Group estimated that North American mobile point of sale hardware and software sales totaled $2 billion, and approximately 85 percent of larger retailers are expected to implement these devices by 2016.
Following the announcement of its partnership with MUXI, Alternet is a favorable strategic position to capitalize on this market growth by providing innovative products that address underserved needs within the point of sale industry. Look for the company to leverage the ongoing modernization of point of sale infrastructure and software in order to promote sustainable growth in the months to come.
For more information, visit www.alternetsystems.com
Please see disclaimer on the QualityStocks website:
http://Disclaimer.QualityStocks.com

(0)

(0)
---