Alternet Systems, Inc. (ALYI) Positioned


Post# of 56
Posted On: 11/06/2015 5:00:12 PM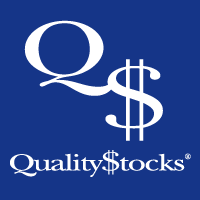 Alternet Systems, Inc. (ALYI) Positioned to Capitalize on Forecast Growth of Big Data Sector
In an exclusive interview with QualityStocks, Alternet Systems, Inc. chairman and chief executive officer Henryk Dabrowski outlined the company's promising future in several multi-billion dollar markets. Big data, in particular, was highlighted as an area of immense potential. In 2016, the company plans to launch a full suite of innovative solutions targeting the lucrative data analytics markets of the U.S. and Latin America, giving it a sustainable foothold in one of the world's most rapidly expanding industries.
According to the International Data Corporation, the big data technology and services market is expected to grow at a compound annual growth rate of 26.4 percent through 2018 – roughly six times the pace of the overall information technology industry. As a result, the market is expected to climb to a value of $41.5 billion over the next three years. While well-known players such as SAP (NYSE: SAP) and Oracle (NASDAQ: ORCL) have established a presence in the big data space, the early success of startups like Splunk, Inc. (NASDAQ: SPLK) demonstrate the approachable barrier of entry for firms with innovative solutions that address specific market needs.
When defining Alternet's four-year plan, Dabrowski went beyond the big data space to illustrate the company's potential in a collection of thriving markets. In recent months, Alternet has leaned on the tremendous experience of its management team as it has repositioned itself to capitalize on these opportunities. In 2014, the company announced the sale of its majority-owned subsidiary Utibas Americas, and that announcement has served as a catalyst for a reinvention of its business model.
The company's recent transformation from previous technologies into both the data analytics and payment processing industries is expected to spur the establishment of new lines of business for the foreseeable future. Dabrowski echoed this potential during the interview with QualityStocks.
"We feel that this turn has provided our company with a renewed vision and objective that will propel us into a potential half a billion dollar market within the next four years," Dabrowski stated. "Alternet in 2016 will effectively have launched two lines of business, which are solutions for the payment processing industry. We will also have launched our suite of solutions for the data analytics space where we will be targeting markets in the U.S. and Latin America."
With a clear plan to establish a presence in a collection of viable, high-growth markets, Alternet is primed to realize tremendous growth in the years to come. Look for the company to benefit from the multi-decade experience of its management team as it continues to execute on its four-year plan moving forward.
For more information, visit www.alternetsystems.com
Please see disclaimer on the QualityStocks website:
http://Disclaimer.QualityStocks.com

(0)

(0)
---