Galenfeha, Inc. (GLFH) Outpacing the Competition w


Post# of 35
Posted On: 10/15/2015 5:57:53 PM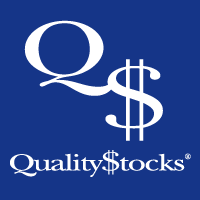 Galenfeha, Inc. (GLFH) Outpacing the Competition with LiFePO4 Chemistry
Galenfehs is revolutionizing the market with its innovative stored energy solutions. More specifically, the company's lithium iron phosphate (LiFePO4) batteries are taking the industry by storm.
"The market is quickly realizing the superior performance, increased safety, and long term costs savings of our batteries versus lead acid and traditional lithium chemistry," James Ketner, founder and chairman of Galenfeha, stated in a news release.
LiFePO4 batteries offer a number of key advantages over lead-acid and traditional lithium batteries. In addition to containing no acid, no poisonous lead and producing no dangerous emissions during charging, Galenfeha's LiFePO4 batteries also offer much lower self-discharge, do not sulfate and are environmentally-friendly.
In recent months, Galenfeha has successfully leveraged the marketability of its product line to achieve strong growth, particularly in the oil and gas industry. The company is rapidly expanding its distribution network through agreements with leading oil and gas retailers across the country. Earlier this month, Galenfeha announced an exclusive distribution agreement with Oil and Gas Equipment, Inc. that's expected to provide a sustainable foothold in the oil and gas markets of the southwestern states, and the company is also making considerable progress toward expanding its market presence outside of the oil and gas industry.
"We believe that by next year, we will be the number one consumer of LiFePO4 chemistry in the U.S., as we continue to see increased market penetration with current applications, and expand our product lines outside the oil and gas industry," continued Ketner.
One way in which Galenfeha is putting its technology to work outside of the oil and gas industry is in the field of zero-emission recreational vehicles. The company has already developed and tested a battery system designed to address the $894 million golf cart industry. This system provides up to 40 percent more usable voltage than traditional lead-acid chemistries while offering a 70 percent weight reduction, and these benefits are expected to play a key role in Galenfeha's ongoing efforts to address other stored energy needs – including both government and military applications.
"Galenfeha is rapidly becoming one of our largest customers," stated Patricia Delgado, president and chief executive officer of Headway Headquarters. "Currently, there is only one company in the U.S. that utilizes this [LiFePO4] chemistry in a larger capacity, and Galenfeha is closing that gap."
For prospective shareholders, this rapid growth could translate into an opportunity to realize sustainable returns. Look for the company to continue expanding its distribution network through strategic partnerships while refining its innovative technology to address viable market needs in the months to come.
Take a closer look at the company by visiting www.galenfeha.com
Please see disclaimer on the QualityStocks website:
http://Disclaimer.QualityStocks.com

(0)

(0)
Galenfeha Inc (GLFH) Stock Research Links



---