Galenfeha, Inc. (GLFH) Continues its Promise of Ma


Post# of 35
Posted On: 10/14/2015 4:24:36 PM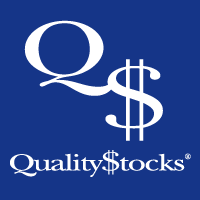 Galenfeha, Inc. (GLFH) Continues its Promise of Making Environmentally Friendly Products in a Not-So-Friendly World

Harmful products and practices to the environment are a growing concern in today's world. That's why Galenfeha, Inc. stands by its company's pledge of developing environmentally-safe products that promote efficiency. The company designs and manufactures clean stored energy alternatives that power various machines. It creates a line of Lithium Iron Phosphate (LiFePO4) batteries and chemical injection systems that deliver high performance without releasing damaging emissions.
GLFH's LiFePO4 battery is lightweight and can easily replace damaging lead-acid batteries that can severely impact the environment. The battery contains no acid and lead and therefore does not emit any gasses during use. The battery also has a Battery Management System (BMS) to monitor voltage, internal temperatures, and charging amounts. These factors contribute to the battery's long life.
Additionally, the firm successfully built a battery system to use in golf carts. First, since the battery has no acid or lead, the carts do not give off any emission. Second, the battery allows for a significant decrease in weight for the vehicle since only four batteries are needed instead of the usual six. Lastly, the golf carts can be charged at the end of each season then moved to storage without fear of charge loss since the battery has long staying power.
GLFH recently announced its partnership with Oil and Gas Equipment Inc., an oil and gas production supplier, that will distribute its products over a greater area. Even before that, GLFH partnered with Control Equipment Inc., another oil and gas distributor, to expand its market. Establishing key alliances has increased cash-flow and revenues for GLFH that exceed last year's numbers. This increase will promote the use of a large manufacturing facility to produce even more alternative products.
James Ketner, founder and CEO of Galenfeha, stated that, "Our products are quickly becoming industry leaders, greatly improving efficiency for oil and gas production and operations." With its new partnerships, the company hopes to expand its brand while staying committed to being a leader in eco-friendly stored energy alternatives.
For more information, please visit www.galenfeha.com
Please see disclaimer on the QualityStocks website:
http://Disclaimer.QualityStocks.com

(0)

(0)
Galenfeha Inc (GLFH) Stock Research Links



---