Bayhorse Silver Stockpiles First 100 Tons Of Stope


Post# of 579
Posted On: 10/05/2015 10:46:03 PM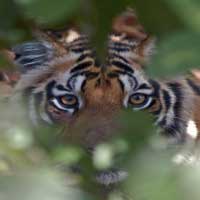 Bayhorse Silver Stockpiles First 100 Tons Of Stope Mineralization At Bayhorse Silver Mine
October 6 , 2015 BHS2015-32
Bayhorse Silver Inc. BHS: TSX-V (the "Company" or "Bayhorse" ) reports that it has accessed the first stope at the Bayhorse Silver Mine, East Central Oregon, USA. American Mining and Tunneling, its underground safety operations contractor, has already stockpiled approximately 100 tons of heavily mineralized material from the stope as it continues the safety work program.
Photos and video of recent work and samples of stope mineralization can be viewed on the Company's website at:
http://www.bayhorsesilver.com/media/muckeratwork.mov
and at:
http://www.bayhorsesilver.com/bayhorse-silver...ge-gallery
The mineralized material from the Intermediate Level is currently being stockpiled outside the adit. Random mineralized samples have been submitted for assay from both the stope and the stockpile to Met-Solve Mineral Laboratories. Excellent examples of stockworking and other types of mineralized features are evident in the samples.
The mineralized material will also be subject to additional Dense Media and Ore-Sorting analysis and the results will be compared to the already conducted tests using reject material from the 1984 mining program to determine the best optimization of mineralization upgrading equipment.
The Company intends to remove the substantial amount of the broken mineralized material that remains in the stopes from the 1984 mining program as each stope is accessed and made safe for continued exploration.
This News Release has been prepared on behalf of the Bayhorse Silver Inc. Board of Directors, which accepts full responsibility for its contents.
The technical content of this press release has been approved by Dr. S. A. Jackson, P.Geo. , a Qualified Person and Technical Advisor to the Company

(0)

(0)
---