ASHBURTON DOUBLES CLAYTON VALLEY LITHIUM CLAIMS IN


Post# of 579
Posted On: 10/05/2015 10:05:34 AM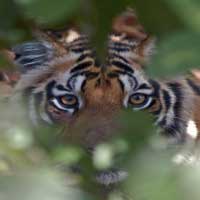 ASHBURTON DOUBLES CLAYTON VALLEY LITHIUM CLAIMS IN NEVADA

Ashburton Ventures Inc. has acquired additional claims contiguous to the previously announced (Sept. 15, 2015) Elon lithium claims in the Clayton Valley lithium district of Nevada. These new claims consist of 6 additional parcels of land directly bordering Pure Energy's Clayton Valley Deposit. Clayton Valley is the site of the only lithium brine production operation in North America which has been in production since 1966.

"This is a very significant opportunity for Ashburton shareholders. We were able to negotiate a deal doubling our land position directly bordering one of the most exciting lithium projects in the world at no additional cost to shareholders. Recently Pure Energy was able to obtain a deal with Tesla regarding their discovery. We look forward to starting an exploration program on the property located in this world class lithium district as soon as possible," stated Michael England President & CEO of Ashburton.

Purchase price of the new claims was negotiated by Ashburton management and the vendor to have no additional cost. These will be included in the initial cost previously announced. This will now double Ashburton's land holdings to approximately 240 acres directly bordering Pure Energy's Clayton Valley Discovery. The "Elon" lithium claims have been negotiated from an arm's length vendor and are subject to TSX Venture Exchange approval.

In the September 15, 2015 news release Ashburton incorrectly stated the acquisition was from a non-arm's length vendor when in fact the vendor is arm's length.

(0)

(0)
---