Adaptive Medias, Inc. (ADTM) Strengthens


Post# of 97
Posted On: 09/15/2015 7:13:22 PM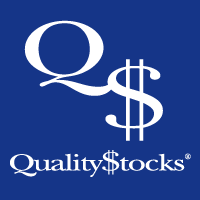 Adaptive Medias, Inc. (ADTM) Strengthens Capital Structure with $1.25 Million Private Placement
Adaptive Medias, a leader in programmatic advertising across mobile, video and online display, recently secured approximately $1.25 million of working capital with which to ramp-up its sales and marketing team and bolster the market presence of its innovative Media Graph ad tech platform. The funding, which was the result of a private placement of the company's convertible stocks and warrants, is expected to play an instrumental role in its efforts to promote sustainable growth in the competitive ad tech industry moving forward.
"This transaction represents a significant vote of confidence in Adaptive Medias, our management team and the ongoing successful transition of our business model," John B. Strong, interim chief executive officer of ADTM, stated in a news release. "With a stronger capital structure, significantly reduced operating expenses, and increasing demand for our proprietary Media Graph ad tech platform, we believe Adaptive Medias is well-positioned to deliver strong revenue, earnings and cash flow growth in the quarters and years to come."
In addition to its newly strengthened cash position, ADTM has continued to achieve solid financial results in recent weeks. Earlier this month, the company provided an updated forecast of its third quarter revenues, and the results were extremely promising for prospective shareholders. By leveraging the favorable margins associated with its Media Graph business – which are as high as 80 percent in some cases – ADTM has put itself on pace to reach approximately $1.5 million in total revenue for the quarter, which would represent a 36 percent quarter-over-quarter improvement. While this performance is impressive, the company insists that the best is yet to come.
"Although our third quarter performance is expected to be stellar based on preliminary data, current trends suggest that our fourth quarter revenues and bottom line could represent the single best quarter in the company's history," continued Strong.
In an effort to achieve these lofty ambitions, ADTM has demonstrated an unwavering dedication to remaining on the cutting edge of the ad tech market. Most recently, the company added specialized playlist features to the Media Graph platform designed to enable better audience engagement and maintain a consistent brand experience across multiple videos. With these features in place, ADTM is able to better serve the needs of its partners, allowing them to remain focused on the cores of their respective businesses.
According to a report by Cisco Systems, mobile video ad spending is currently growing faster than spending on any other advertising format, and it is expected to exceed $7.5 billion by the end of the year. As one of the first companies to offer a digital video player created specifically for mobile devices, ADTM is in a strong strategic position to translate this market performance into financial growth.
For more information, visit www.adaptivem.com
Please see disclaimer on the QualityStocks website:
http://Disclaimer.QualityStocks.com

(0)

(0)
---