Adaptive Medias, Inc. (ADTM) Media


Post# of 97
Posted On: 09/15/2015 7:00:11 PM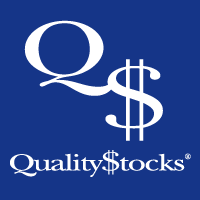 Adaptive Medias, Inc. (ADTM) Media Graph Platform Offers Unparalleled Advertising, Monetization & Content Management for Digital Video
The constantly changing world of online video offers numerous advantages for publishers and advertisers alike if they can master their approach to the space. However, in this highly fragmented digital media landscape, it takes a mix of adept strategy and the right technologies to capture the added benefits of these highly sought after users, who are typically more engaged than they would be in older one-way media formats. Moreover, it has become increasingly vital to offer users premium content with quality production values that can land on any device; as well as tightly integrated, relevant advertising units to go along with that content in order to create meaningful impact with audiences and a lasting relationship.
The continued proliferation of mobile devices is a key element here. With International Data Corporation analysis showing a 13 percent YOY growth in global smartphone shipments for Q2 2015 to over 341 million units, Google's (NASDAQ: GOOG) Android-driven devices continuing to dominate at nearly 83 percent market share, and Samsung (OTC: SSNLF) reestablishing its leadership role on the strength of more affordable smartphones, more and more consumers are sporting sizeable display surfaces and watching digital video on their mobile devices. In fact, an eMarketer study from late last year indicated that, as of the end of 2014, more than 20 percent of online video views were happening on mobile devices. Additionally, tablets in particular are on track to show a significant increase in viewership market penetration through 2018, when it is estimated 87 percent of tablet users will be routinely watching video on their devices, representing a mobile viewing audience of over 149 million people.
Coming out on top in this highly competitive arena, whether one is an advertiser, publisher of content, or a producer, requires much more than just the ability to land content seamlessly across platforms – it requires tight brand integration and the capacity to effectively monetize content, and to do so without wasting time and money on an elaborate, difficult to maintain network of vendors. This is where the multi-channel approach of a company like Adaptive Medias, Inc. (OTCQB: ADTM) makes all the difference. With its proprietary Media Graph platform that allows content to hit any screen there is, coming complete with a purpose-built digital video player designed specifically to maximize mobile delivery, ADTM is able to provide a pipeline solution that combines content inventory management and advertising efficiency in a single package. This platform allows publishers to focus on growing audience and revenue, getting the most out of their premium content without having to wrangle vendors and worry about the complexities of their delivery and advertising implementation.
The Media Graph platform is a one-stop-shop solution for tapping into the core of the booming mobile ad space, which is set to break $100 billion in spending by next year alone when it will represent more than half of all digital ad spending. ADTM is able to deliver everything from turnkey solutions to highly tailored video/mobile implementations, whether the customer is a publisher or advertiser. The company's solutions unify digital advertising and content monetization, and come complete with the robust backend reporting and analytical tools that publishers need to thrive, as well as the requisite brand security and compliance features that make it easy for them to sleep at night. For advertisers, the ability to pump out video ads that deliver maximum engagement across smartphones, tablets and desktop platforms, as well as do mobile-optimized placements directly inside apps. Doing all this within a brand-safe environment that is backed up by the company's best-in-class online forensics team is a real game changer. Fully aware of mobile and HTML5 architectures, Media Graph is also IAB VAST 3.0 compliant, meaning ad servers can use a single response format, irrespective of publisher or video player.
To further capitalize on the underlying dynamics of the digital media landscape and ADTM's innovative platform, the company recently announced that Media Graph now offers free storage for publishers and content producers. Free content storage is something which has become essential in this day and age, where it is indisputably vital to be able to manage the monetization envelope, as well as the entire library of video content, via a single hub that also provides analytic tools. Free storage allows extreme flexibility on the content side of the equation and this new feature of the Media Graph platform, paired with the recently added smart and simple playlist features, makes it easier than ever before to maintain a consistent brand presence among end users through custom video streams, as well as organize a content library using automatically updated playlists which are driven by keywords and other user-defined parameters.
Leveraging the power and sheer utility of this platform, ADTM recently was able to make a key strategic move designed to capture a sizeable footprint among one of the choicest demographics available today, Hispanics, via a deal with top international digital media agency, LatinOn Group. Nielsen data indicates that Hispanics are among the most engaged online viewers and have extremely high mobile device interaction rates. According to Google data, this market is also still largely untapped, making the LatinOn Group deal a major win for ADTM, as LatinOn hits a whole swathe of verticals, ranging from automotive, entertainment and pop culture, to health and lifestyle. The deal represents a very symbiotic relationship for LatinOn as well, which will benefit greatly from consolidating its digital media footprint via the Media Graph platform.
The growing popularity of Media Graph, with its digital video player that was purpose-built for optimizing the mobile user experience, will no doubt continue to bring revenues in the door for ADTM moving forward. And because mobile users are typically more intricately engaged than other content consumers, given that their viewing is categorically more self-directed, they are also more likely to view content to completion. Something which makes this audience very attractive from an ad spend standpoint.
As more and more companies look to simplify their content, monetization and advertising implementations, while chasing premium user demographics, they will invariably end up knocking on the door of platform solution providers such as Adaptive Medias. In a world of increasingly numerous devices/screens which now appear just about everywhere consumers go, the scalable, programmatic marketplace capabilities of ADTM's Media Graph will likely find increasing favor among content producers and advertisers alike.
For more information, check out www.adaptivem.com
Please see disclaimer on the QualityStocks website:
http://Disclaimer.QualityStocks.com

(0)

(0)
---