Pure Energy Minerals Limited (TSX VENTURE: PE) (F


Post# of 579
Posted On: 09/14/2015 3:56:22 PM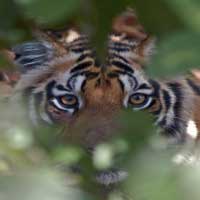 Pure Energy Minerals Limited (TSX VENTURE: PE) (FRANKFURT: A111EG) (OTCQB: HMGLF) (the "Company" or "Pure Energy" ) is pleased to provide an update with respect to the Company's Clayton Valley South Lithium Brine Project (the "Clayton Valley Project" ). The Company, through its operators, GeoXplor Corp. ("GeoXplor." ) Nevada Alaska Minerals Ltd.("NAM" ) has made all applicable U.S. Bureau of Land Management ("BLM" ) and Esmeralda County, Nevada maintenance fees for the 2015/16 period for the Company's optioned-claims in the southern part of Clayton Valley. In addition, the Company has made all applicable BLM and Esmeralda County payments for the 2015/16 period for claims held by its wholly-owned US subsidiary Esmeralda Minerals LLC. Effective September 2015, in keeping with the Company's focus on optimisation and cost reduction strategies, the Company has decided to not renew its Alkali Flats Claims (the "AF Claims" ) and relinquish the claims that comprise the AF Claims, which were previously optioned from GeoXplor, and these claims have been removed from the Company's on-going commitments. Planning for forthcoming exploration activities on the Company's 8,000+ acres in Clayton Valley is underway, with fieldwork expected to take place in Q4 2015.

The Company is pleased to announce that as part of its on-going discussions and project review with POSCO, it has sent a bulk sample of representative brine from its Clayton Valley Project to POSCO's research facility in Pohan, South Korea for process testing for lithium recovery utilizing POSCO's proprietary Direct Lithium Extraction Technology.

Additionally, the Company is pleased to announce it has extended its Mutual Co-Operation Agreement with Phoenix Water Technologies ("Phoenix" or "PWT" ). Phoenix is an Australian based technology company with proprietary processing technologies for treating super-saline brine and industrial wastewaters to zero liquid discharge. The Agreement, which was originally signed March 3, 2014, has been extended until September 7, 2016. Pure Energy and Phoenix will continue technical and commercial discussions regarding the potential for involvement of PWT in the Clayton Valley Project.

Finally, the Company is pleased to announce it has renewed its option to lease agreement dated March 1st 2014 (the "Option Agreement" ) with HRH Nevada Resources Ltd., a private Nevada Company ("HRH" ) to lease up to 20 acres of private land (the "Property" ) located in Esmeralda County, Nevada and owned by HRH for the purpose of using the location as a staging area and a support location for its upcoming exploration programs and potential process testing location. The Option Agreement grants the Company the exclusive option to lease the Property from HRH. Pure has until November 30th 2015 to exercise the option.

Qualified Person and Quality Control/Quality Assurance

Gerhard Jacob, P.Geo, EFG (European Geologist), is a qualified person as defined by NI 43-101, and has supervised the preparation of the scientific and technical information that forms the basis for this news release. Mr. Jacob, P.Geo is not independent of the Company as he is a director.

About Pure Energy:

Pure Energy is a lithium-brine resource developer with a focus on becoming the lowest cost, lithium supplier for the burgeoning lithium battery industry in North America. Pure Energy is currently focused on the development of our prospective Clayton Valley South Lithium Brine Project, which has the following key attributes:

Three main claim areas, covering approximately 8000 acres in the southern half of Clayton Valley, Esmeralda County, Nevada, located next to the only producing lithium operation in the United States; Albemarle's Silver Peak lithium brine mine.

Through drilling and exploration work to date, the Company has established an Inferred Resource (in accordance with NI 43-101) of 816,000 metric tonnes of Lithium Carbonate Equivalent (LCE).

The Company is undertaking Preliminary Economic Assessment level work to better understand the economics and feasibility of using modern processing techniques to convert the Clayton Valley South brines into the high purity lithium products required for new energy storage uses.

On behalf of the Board of Directors "Robert Mintak" Chief Executive Officer

Neither TSX Venture Exchange nor its Regulation Services Provider (as that term is defined in the policies of TSX Venture Exchange) accepts responsibility for the adequacy or accuracy of this release.



(0)

(0)
---