The Toronto International Film Festival opened its


Post# of 579
Posted On: 09/11/2015 8:36:29 AM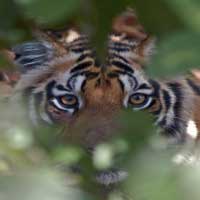 The Toronto International Film Festival opened its 40th year with a gala double feature of Jake Gyllenhaal and Michael Moore.

The opening night premieres of "Demolition" by Quebecois filmmaker Jean-Marc Vallee ("Dallas Buyers Club" ) and Moore's "Where to Invade Next" made an unlikely pair to kick off Toronto's fall-movie launching pad on Thursday. "Demolition" won't hit theaters until April, and "Where to Invade Next" is being shopped for buyers. Filmed clandestinely, Moore's first film in six years wasn't known to exist until its Toronto debut was announced last month.

Of the two, Moore's documentary held more surprises. While it had been expected to be an investigation of the American military industrial complex, Moore does the invading in the film himself, traveling to other countries (mostly in Europe) to find "America's soul."

Moore's premise is that decades of patriotic chest-thumping and constant war have prevented the United States from taking care of its own democracy. In Slovenia, he finds free university; in Finland, he marvels at its top education system; in Italy, he sees eight weeks of annual vacation and strong unions.

After the film's north-of-the-border debut was met with an enthusiastic standing ovation, Moore provided Slovenia college applications and distributed German-made pencils to the audience. A satirical placard in the lobby read: "This screening has been authorized by the United States Department of Defense."

Moore attempted to pre-empt criticisms that he cherry-picked good qualities of other countries while ignoring their faults -- a gripe some had with his 2007 health care documentary "Sicko."

"I went there to pick the flowers and not the weeds," said Moore.

Instead, Moore called "Where to Invade Next" a movie made to inspire change and instruct on how it can happen quickly. The director said he was urged back into moviemaking after the Occupy Wall Street movement and the unrest in Ferguson, Missouri: "I thought it was important to re-enlist," he said.

Though visibly moved by those events, Moore was still combative. He compared the male dominance of American government to the minority-controlled system of apartheid.

(0)

(0)
---